Care for your RV: download the app
Find the nearest RV dealer with ease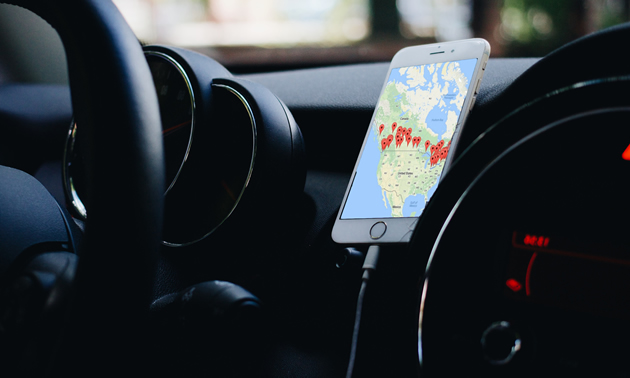 No one looks forward to the emergencies that sometimes happen while out on the open road. These situations are even worse when they happen while travelling through unfamiliar areas. RVers who need supplies or service will find the new RV Care Network app easy to use and helpful when trying to find a quality dealer.
"We have an RV Care app that can be downloaded for free by all those folks in their RVs who have an Apple or Android smartphone or tablet," said Earl Manning, manager of RV Care Network. "When they're travelling along and need something for their RV, they can turn on the app and hit 'Find the nearest dealer' and the GPS directions will take them right to the parking lot of the nearest RV Care or Priority RV dealer."
RV Care Network is a group of Canadian RV dealers which looks after customers both locally and abroad.
"Many people think RV Care is an insurance or warranty company, which is isn't," said Manning. "It's a network of dealers across Canada who came together in 2000 to prevent their customers from running into problems trying to obtain service while away from home and hearing the dreaded words, 'You aren't our customer'."
RV Care Network has grown to 59 dealers across Canada and formed a partnership with American Priority RV Network in 2013 to give Canadians travelling across the border access to a complete network of priority service support. One RV Care dealer can often be found in each town along the way.
"While you're on the road, our app will help you locate your nearest RV Care dealer in Canada or Priority RV Network dealers in the USA," said Manning.
The app is available for both iOS and Android. Allowing notifications once it's downloaded will alert users to national sales, contests and other RV Care events, in addition to giving direction to the nearest RV Care dealer.
For more information about RV Care Network's app, visit the website.