Power up with the new Hyundai inverter generators
Hyundai is pleased to announce the release of their new line of HY inverter generators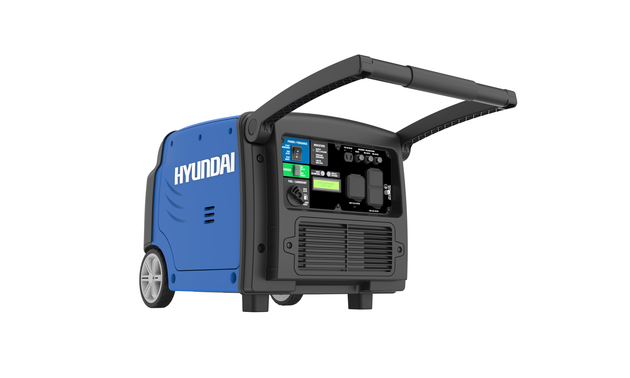 The Hyundai team has put in years of hard work and research to create more advanced, efficient generators - and they're proud to say it's paid off. The fourth generation of inverter generators is comprised of the brand-new HY2000P and HY3200 models, and they represent a tremendous step forward.
The technology has seen a vast improvement since the company's older models were designed. The new HY2000P and HY3200 generators are lightweight and extremely quiet, with custom-made inverter boards and parallel capability (for example, two HY2000Ps can be combined together with an output of 4000W, capable of powering a 13,500 BTU air conditioner.) They come equipped with gravity-fed, large-capacity fuel tanks, RV plugs and ergonomic handles, and they can produce up to 2000 watts and 2600 watts of clean electricity respectively. They are capable of charging sensitive electronic devices during your camping trips, and the integrated 30-amp socket makes them perfect for powering RV units.
Unique to Hyundai models are the redesigned inverter boards, offering dual loop control, which monitors/regulates current and voltage. This allows the HY series to power tools that other generators can not, such as angle grinders and circular saws.
The HY3200 is packed with special features, including remote start up to 100 feet away, a multi-function digital display, fuel gauge, folding handle and wheel kit, and the largest engine displacement in its class. All models come with outlets protected by rubber covers.
For more information, visit the Hyundai website.