ShaveTech USB rechargeable travel shaver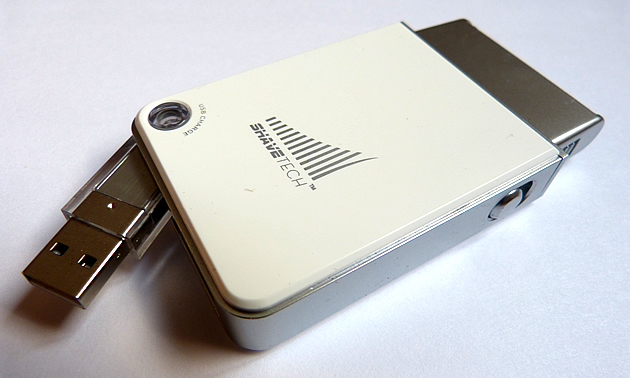 Ladies, have you ever noticed that after a few weeks on the road, your man will be sporting a bushy beard? Maybe he digs looking like Grizzly Adams while he's on vacation but it's more than likely he's left his electric razor at home because he doesn't want the headache of lugging it around and having to search for an unoccupied electrical outlet to recharge it. He could bring dry razors but then he would have to pack all the bulky essentials that go with them—or he could get the new ShaveTech.
Designed by a company based in Austin, Texas, ShaveTech is a sleek, lightweight electric razor for men. This cool new gadget, which is about the same size as a smartphone, features a flip-up USB charging output. ShaveTech is compatible with any USB port so if there is no electrical hookup where you are camping and your man wants to freshen up his look, he can simply plug ShaveTech into the USB power outlet in your vehicle and it will be good to go. He could also charge it off his laptop. On a single full charge, which requires about four hours, the ShaveTech will offer 30 minutes of shaving time.
The ShaveTech kit comes with a soft protective case and a cleaning brush. It retails for $39.99 and it can be purchased on the ShaveTech website.