New DIY wind generators and off-grid solar kits
There's a wind of change in the energy market
by Kimberly Shellborn —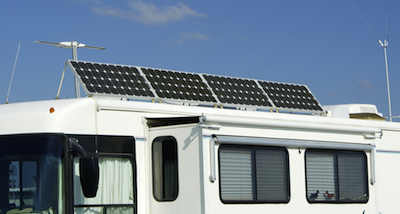 There's a wind of change in the energy market thanks to a California design and engineering company. Ventura-based WindyNation is busy creating solar and wind products, but here's the real news—they are for the end-user DIY market.
Yes, that's right. WindyNation's solar panel complete kits for RVs, boats and off-grid applications are for the layman, they are cost-effective and small-scale. The kits, which are available from 100-watt to 600-watt units, take the trouble and confusion out of adding a solar panel to a battery bank.
Benefits and features:
Up to 3600 watt hours of charge per day, depending on kit size
Two or more panels provide back-up power for critical appliances like a refrigerator during a power outage
Powering devices in remote backcountry locations
Easily providing power for sheds, light poles and gates without the need for trenching and laying cable
A 100-watt kit's suggested retail price starts at US $214.98.
Though designed for the do-it-yourselfer, customers are not left on their own. Customer service and product support come in many varieties: telephone, online product manuals, online question submissions and videos, too.