Hydro Flask Review: GenZ vs GenX—Who likes the water bottle better?
Two generations of heavy bottle users—a GenX dad, and a GenZ daughter—give their top five reasons why they love their Hydro Flask bottles.
by Kerry Shellborn —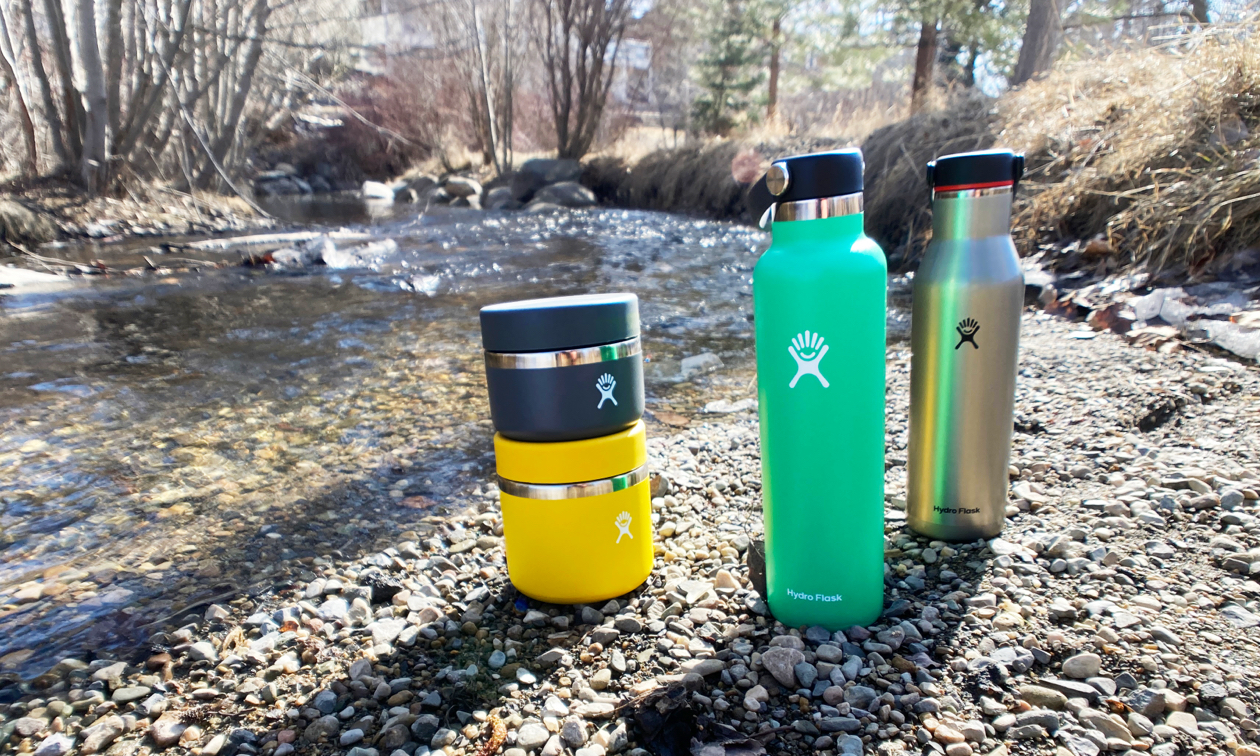 Kids these days.
As a GenX parent I've heard all the negative stereotypes about the next generation—that's because those stereotypes haven't changed from when I was young.
But kids these days? From my viewpoint they seem much smarter and forward thinking than I ever was.
Case in point: Hydration. Carrying a bottle to hold water would have been considered ridiculous when I was a teenager. But my GenZ daughter carries a bottle with her wherever she goes. I have learned from her example, and now understand the importance of keeping hydrated throughout the day.
But, I thought I might be able to teach my daughter about the importance of quality. That's because I searched long and hard for the perfect beverage bottle. Then I discovered the Hydro Flask (full disclosure, Hydro Flask sent me a review bottle to try), and after trying it for a few months I can honestly say that yes, I think I have found the perfect beverage containment system. The Hydro Flask keeps my hot drinks hot, and my cold drinks cold. It's stylish, has an easy to carry handle and is light and sturdy.
Armed with my bottle discovery, I approached my daughter and asked what her beverage container of choice was. With a smile, she reached into her backpack and brought out her own Hydro Flask—a colourful green bottle. Again, she was way ahead of her GenX dad.
Five reasons we love our Hydro Flasks
Who likes their Hydro Flask more—GenX dad or GenZ daughter? I'll let you be the judge. Here are five reasons why we each love our Hydro Flask Beverage container.
GenZ: Top five reasons why my daughter loves her Hydro Flask.
Taste. Water in plastic bottles tastes funny, water in the Hydro Flask doesn't.
Size. My daughter used to have to lug two bottles to last the day. The 21 oz standard mouth size was large enough to keep her hydrated for a whole day.
Quality. Previous bottles had leaky lids, but the well designed Hydro Flask lid keeps everything sealed.
Convenient. My daughter likes the handles on the lids which make it easy to hold when she goes for walks.
Design. My daughter, a graphic artist, loves the sleek, colourful design.
GenX: Top five reasons why I love my Hydro Flask.
Two bottles in one. The Hydro Flask is like having two bottles in one. Depending on the season, I keep it filled with either tea or water and the flask keeps the temperature hot or cold for hours.
Zero waste. I try to keep my use of plastic, especially single use plastic, to a minimum. The Hydro Flask is made from stainless steel.
Durable design. I accidentally dropped my Flask onto concrete and other than a tiny ding, my Flask still does it's job.
Easy to clean. The stainless steel interior is a breeze to keep clean and stain free.
Design. Father and daughter agree on this feature. The Hydro Flask looks great.
There you have it—an honest review of the Hydro Flask bottles from two generations. By the way Hydro Flask also makes lots of other cool containers like the insulated food containers shown in the photo above. If you want to up your hydration game, check out the full line-up of food containers at
hydroflask.com