Keeping it clean
Struggle with close spaces no more using the Dirt Devil CV1500.
by Kimberly Schoenberger —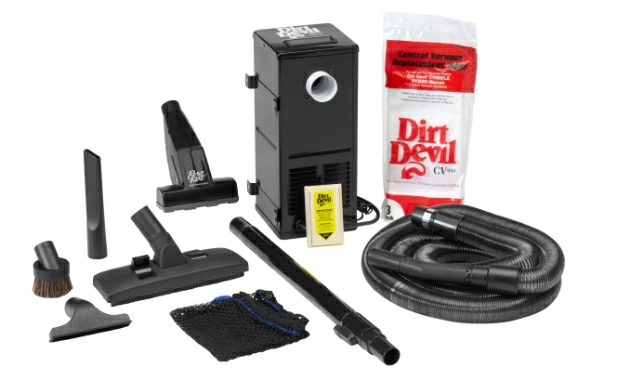 It can be difficult enough vacuuming at home, trying to get into all of the nooks and crannies to clear out the dirt. Reaching those spaces in an RV can be even harder. Dirt Devil has the solution: a convertible central vacuum system.
The Dirt Devil CV1500 captures dust and debris into a central canister with a one gallon dirt capacity. The vacuum is quickly and easily installed in out-of-the-way storage compartments or closets, making it optimal for every RVer's space-saving needs. Convertible heads make it easily fit whatever cleaning situation you may have.
The CV1500 uses high-efficiency particulate air (HEPA) filtration bags to store all collected debris. Because of the unique design of these bags, almost 100 per cent of particles that can cause breathing issues including dust, pollen and other allergens are stored safely and securely. This can be especially beneficial for those with sensitive respiratory systems, such as asthmatics and people with allergies.
"Keeping an RV clean can be difficult to manage on the road, so we wanted to provide a solution that can be conveniently used on the fly for regular upkeep or to tackle unexpected messes," said Amy Wesely, H-P Products marketing manager. "The CV1500 can handle any cleaning job, and is also install-friendly, with more power and flexibility than portable models."
Product details
Model: Dirt Devil CV1500
Weight: 14 lbs.
Dimensions: 7.5 x 7 x 14.25 inches
Voltage: 120 Volts (AC)
Amperes: 11.7 Max Amps
Motor: With overload and overheat protector, automatically resets when cooled
Dirt Capacity: 1 Gallon
CFM: 100
Air Watts: 501
Water Lift: 120 inches