Cover for seven-way plug
Keep things clean and dry
by Kim Shellborn —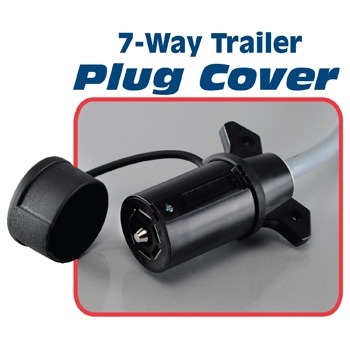 Fastway Trailer Products introduces the tethered seven-way trailer plug cover, a fast and easy way to keep dirt, bugs and corrosion out of a seven-pin wiring harness. Unlike standard plug covers that may get lost, this simple plug cover conveniently stays tethered to the seven-way plug while towing. The 7-Way Trailer Plug Cover is right there ready to use when it's time to park the trailer.
"This handy product reduces the maintenance costs associated with replacing a seven-pin trailer plug," said Rich Elliot of Fastway. "It's a fast and easy way to protect that connection."
The new Fastway 7-Way Trailer Plug Cover is currently available through dealerships serving the towing industry throughout the United States and Canada or you can purchase it online.