How to protect your RV from the sun
Your RV needs protection from the sun too
by Kimberly Shellborn —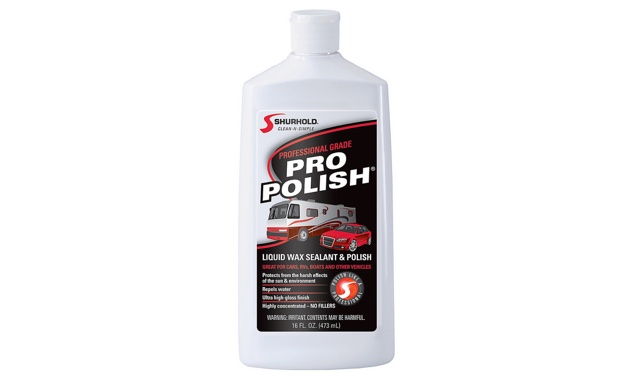 Your RV needs protection from the sun.
How can you protect your RV from fading in the sun's harsh rays? Shurhold Industries' Pro Polish is scientifically formulated to protect an RV from UV rays. It works on fiberglass, gelcoat, clear coat and aluminum.
Pro Polish is more effective than old fashioned wax, as it contains no fillers or talc. RV owners can easily apply and buff out the product with very little effort.
Shurhold's Pro Polish costs $22.98. To buy your Pro Polish or get more information go to shurhold.com/rv.