Boost the power of your shower
The combined power of water and air creates a powerful jet in the shower, yet uses less water.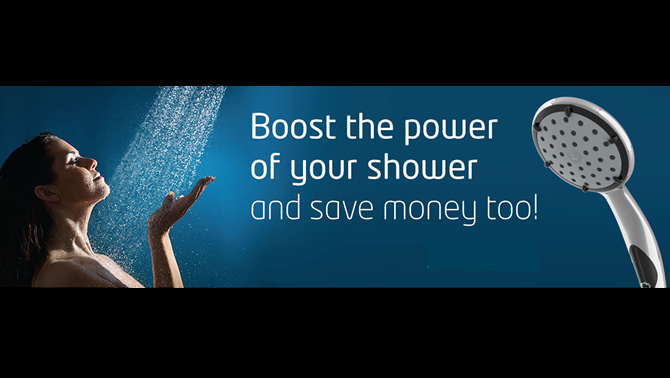 The EcoCamel Jetstorm shower head - it's a better shower and it's better for your water holding tank.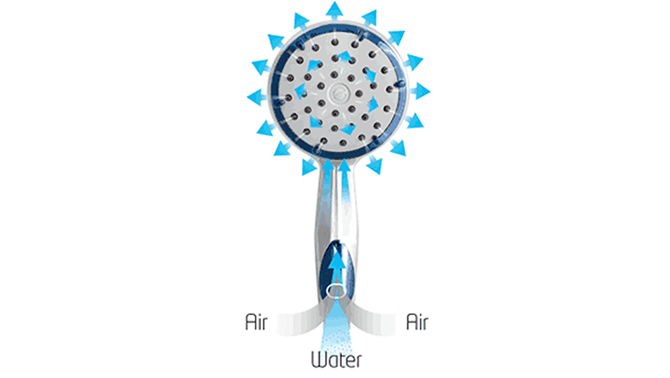 EcoCamel is introducing a new shower head for the RV industry. By just replacing your shower head with the new Jetstorm shower head, RV owners can enjoy far greater shower pressure and at the same time save water. This is made possible by EcoCamel's new air core technology. Air is forced into the water stream through a small hole at the base of the handle of the shower head. When the water and air mix, this mixture spins around at high speed causing turbulence which increases the pressure inside the shower head. This forces the water out of the head with exceptional power, but uses considerably less water in the process.
This gives you an invigorating shower and helps preserve your fresh water holding tank so somebody else can enjoy an invigorating shower. The Jetstorm shower head has a universal fitting. There is no need to call a plumber. Just unscrew your existing shower head by hand and screw in your new Jetstorm shower head. It's a better shower and it's better for your water holding tank.
To order your Jetstorm shower head in Canada please contact On About Trade at (778­) 517-­5700, email: [email protected] or www.onabout.ca