Reader recipe: Rolo Pretzel Delights
This recipe is quick and easy but surprisingly satisfying
by Annette Padley —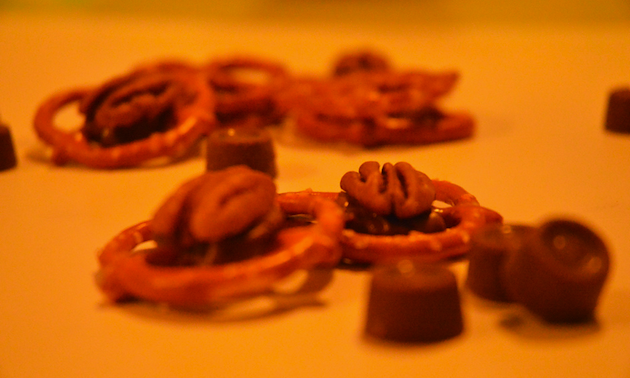 Ingredients
1 pkg. (11 oz.) unwrapped Rolo mini chewy caramels in chocolate
1 pkg. small pretzels (the round kind—not sticks)
Walnuts, pecans or almonds
Directions
Heat oven to 350 degrees F.

On a cookie sheet lined with parchment paper or foil, place one pretzel for each treat desired on prepared sheet.

Top each pretzel with one Rolo Chewy Caramel in Milk Chocolate.

Bake 3 to 5 minutes or until caramel piece begins to soften, but not melt. Remove from oven; top with either pecan half or additional pretzel.

Cool completely. Great treat and quick.