Top things to see and do in Radium Hot Springs
Soak up some natural B.C. luxury at this peaceful getaway community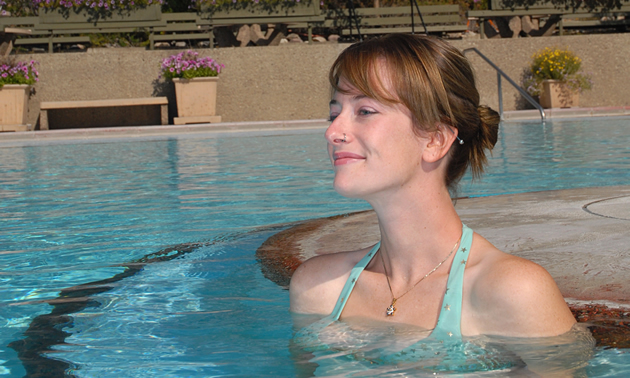 The village of Radium Hot Springs is famous among RVers, due to its lush surroundings, recreational potential and, of course, its soothing natural hot springs. Here are some of the top things to see and do during your stay.
1) Plunge into the pools
Radium Hot Springs boasts Canada's largest mineral springs, with a luxurious day spa on site, campgrounds near by and a shallow area that is ideal for children. The water is odourless and clean, and you will find yourself whisked away from your daily stresses.
2) Find your backcountry haven
The hiking and cycling areas in and around Radium Hot Springs are too plentiful to name. With numerous access points from town, active visitors will never run out of trails to explore. You can also book guided hikes with one of the local tour companies.
3) Connect with nature
Kootenay National Park is just a short drive from Radium Hot Springs, and offers a wealth of activities to enrich your visit. Catch a glimpse of some majestic wildlife, go on an adventurous hike and see waterfalls, canyons and glaciers.
4) Get teed off
Golfers love this village, for good reason. Who wouldn't relish the opportunity to test out the wide selection of courses available in this incredible location? From smaller facilities to luxury golf retreats, it's all here.
5) Take the culture tour
The Columbia Basin Culture Tour is a two-day event in August, where patrons of the arts can tour local galleries, heritage sites, museums and art studios throughout the Columbia Basin. Tourists can view demonstrations by the artists and have a chance to chat with historians from the area.