The valley is calling
The Qu'Appelle Valley, which runs across southern Saskatchewan, is intriguing in its geology and its history
by Kali Love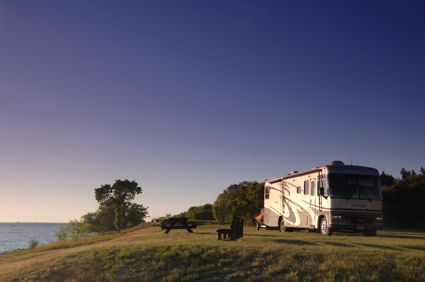 For centuries, the Qu'Appelle Valley has been captivating all who have seen it. Originating on the western side of the province at what is now Lake Diefenbaker and winding all the way to the Saskatchewan-Manitoba boundary at St. Lazare, the valley stretches from west to east across southern Saskatchewan.
A product of the last ice age, the Qu'Appelle Valley consists of a post-glacial melt channel and numerous coulees and hollows that weave across the landscape. On the southern slopes—the driest part of the valley—cacti grow, while oak trees are found on the eastern slopes and patches of prairie grass thrive along the edges of the valley.
While beautiful, the Qu'Appelle Valley has also been the setting for poems and aboriginal legends. In particular, one legend speaks of a young aboriginal man who returns from a trip and hears a voice. He turns around and calls out, "qu'appelle?" or "who calls?,'" but he gets no answer. When this man arrives back home, he learns that his fiancée had died suddenly, and shortly before her death she spoke his name. A poem by Pauline Johnson entitled The Legend of the Qu'Appelle Valley tells the story of this legend.