Snowbirding RVers will love these New Mexico camping destinations
From Socorro to Taos, there are fantastic places to go RVing in New Mexico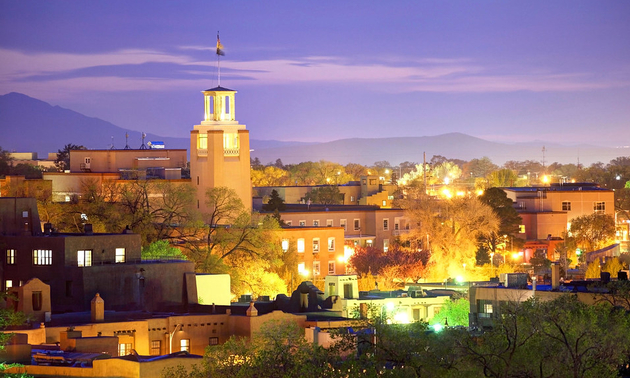 New Mexico has long been a place of interest for snowbirding RVers, and it's not a surprise. The balmy weather, combined with a selection of attractions and activities, make this state the ideal choice for a winter holiday.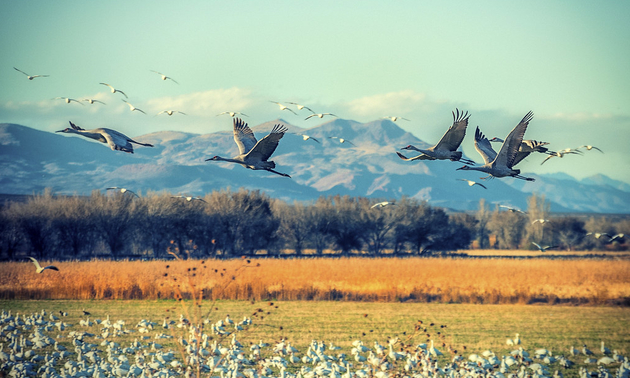 Bosque del Apache National Wildlife Refuge is a feeding and breeding ground for thousands of migratory birds near Socorro, New Mexico.
- M. Colleen Gino photo.
Soak up the Socorro sun
Located in the Rio Grande Valley, Socorro has a variety of tourism draws. You can go birdwatching or fishing, take a bike ride through the Bosque del Apache Wildlife Refuge, or visit the Box Canyon Recreation Area for some rock climbing and hiking opportunities.
If you have a penchant for the past, you can also see artifacts and heritage exhibits from the time of Spanish settlers, at the El Camino Real Historic Trail Site in San Antonio (just 35 miles from Socorro).
For more information about RVing in Socorro, check out this comprehensive trip planner.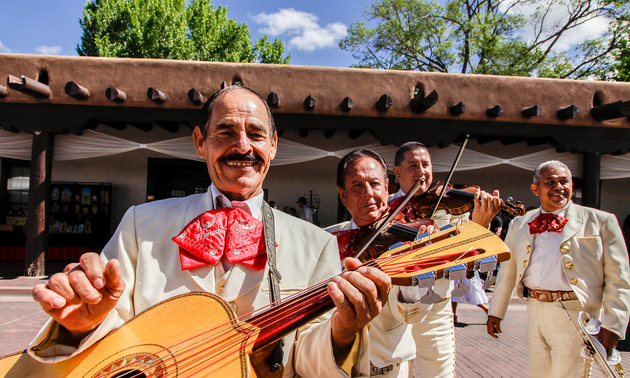 Santa Fe has a lively vibe and an intriguing history.
- Photo courtesy Tourism Santa Fe
Embrace history and culture in Santa Fe
With legendary cuisine, festivals and so much natural terrain to explore, Santa Fe brings the best of New Mexico to you. The Santa Fe Plaza is a good place to start, as it is the site of regular community events, markets, live music and delectable dishes.
History buffs, be sure to visit the array of heritage sites and collections in the community, including the Museum of Indian Arts and Crafts and its Laboratory of Anthropology & Archeological Research.
For more information on RVing in Santa Fe, check out this article.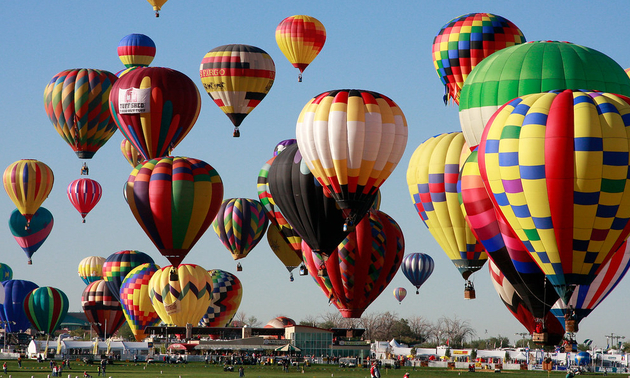 The International Balloon Fiesta in Albuquerque is the largest of its kind in the world.
- Photo courtesy J. Boyer
Watch the balloons in Albuquerque
Albuquerque is known for being the ballooning capital of the world. The Albuquerque International Balloon Fiesta is an eagerly anticipated annual event that the whole community joins in celebrating.
There are also plenty of sightseeing opportunities and guided tours in town. Nature lovers of all ages will appreciate learning more about New Mexico's wildlife at the
Rio Grande Nature Center State Park.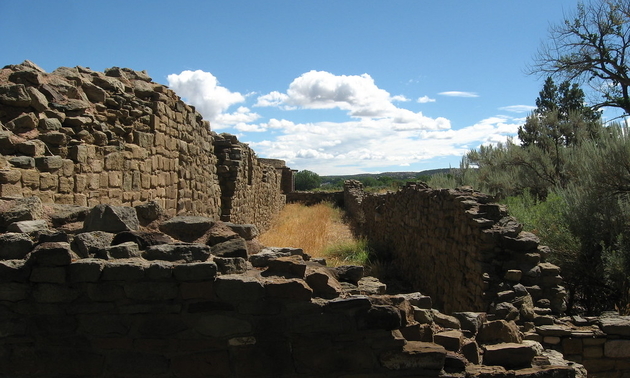 The Aztec Ruins National Monument lends itself to amazing photos.
- Ken Lund photo/Flickr Creative Commons
Have an adventure in Aztec
If you're going to Aztec, you likely already know about the Aztec Ruins National Monument. Admission is free and the site is within city limits, making it convenient for those camping near by. It was designated a World Heritage site back in 1987, and it was occupied by the ancestral Pueblo people until 1300 AD.
While you're in town, you can also play a round on the Aztec Municipal Golf Course, visit the Sandstone Arches and the Aztec Museum & Pioneer Village, or ride the Alien Run mountain bike trails.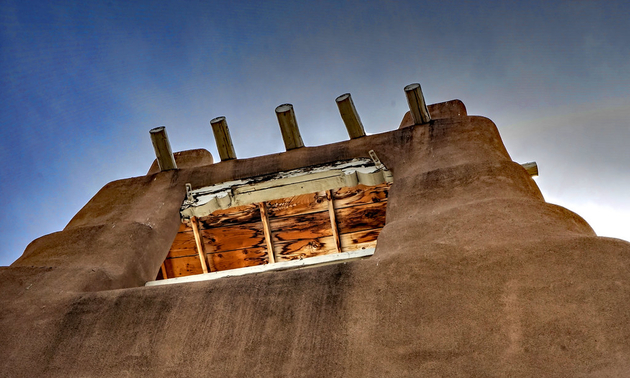 Taos has exciting architectural wonders.
- Photo courtesy psyberartist/Flickr Creative Commons
Tour extraordinary Taos
Taos is home to the Taos Pueblo, a famous landmark with multi-storied adobe dwellings have been inhabited for over 1,000 years.
After you're finished exploring the Pueblo, you can head to Taos Plaza and peruse art galleries, local shops and restaurants. After that, head down Kit Carson Road, Bent Street, and Ledoux Street for more heritage homes and shopping highlights.
Stop and snap some photos of the historic San Francisco de Asis Church in Ranchos de Taos, and the Rio Grande Gorge Bridge, eight miles northwest of town.