Trip planner: Everything you need to know before RVing or camping in Aztec, NM
Check out the RVing opportunities in Aztec, New Mexico
Camping in Aztec is a snowbirder's dream come true - there are all kinds of things to see and do here.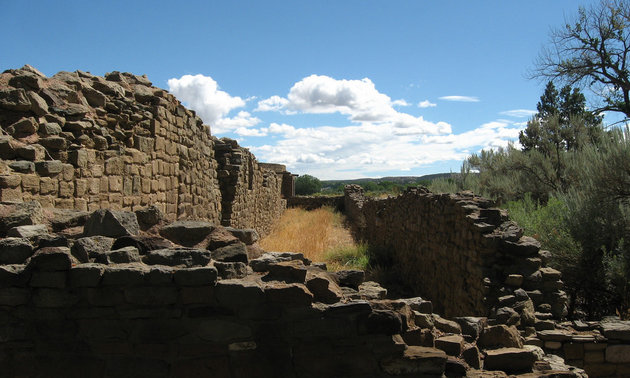 For outdoor enthusiasts, history buffs and RVers of all stripes, Aztec is a must-visit destination. Here is some information to get you started in planning your Aztec vacation.
Population: 6,378
Climate: Aztec has mild temperatures year round, making it perfect for any RVer, including snowbirds.
Tourist information for Aztec, NM
Top attractions in Aztec, NM
The Aztec Ruins National Monument
Walk through Aztec ruins and learn about the rich history of the Pueblo people.
Located at Hidden Valley, this pristine course offers reasonable fees and regular events.
Aztec is surrounded by impressive natural sandstone arches, which add drama to the scenery and make for awesome photos.
Aztec Museum & Pioneer Village
Get in touch with the past, take a walking tour through the restored Pioneer Village and look at enticing exhibits at this historic hot spot.
Alien Run Mountain Bike Trails
Aztec is known for its rugged bike trails, which stretch for more than 30 miles and allow riders to sample a variety of terrain.
Top events and festivals in Aztec, NM
Earth Day at Aztec Ruins National Monument
Celebrate nature at a site of great history and beauty.
Music in the Courtyard at Wines of the San Juan
Sip on some wine, indulge in the surroundings and listen to live music.
Sanidumps in Aztec, NM
Desert Planters Memorial Garden
Campgrounds and RV resorts in Aztec, NM
Ruins Road RV Park and Campground
Animas River RV Park
505-334-5656
Kelly's RV Park
505-215-2301
Sunrise RV Park
505-334-1103
RV-Friendly Businesses Near Aztec