Trip planner: Everything you need to know before RVing or camping in Socorro, NM
Check out the RVing opportunities in Socorro, New Mexico
Socorro has much to offer RV campers. Snowbirds often come here to enjoy the balmy climate, and the warm hospitality of the people...not to mention all the fun things to see and do.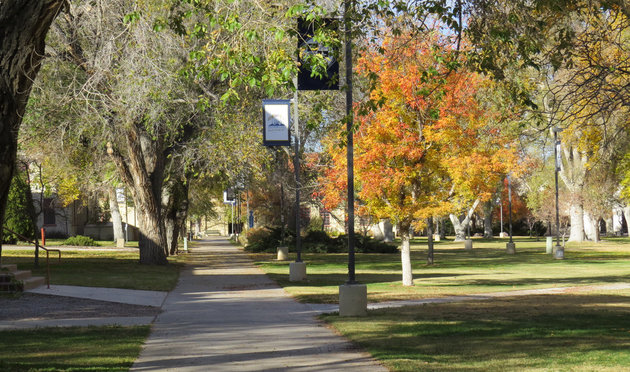 Socorro is an appealing New Mexico community located in the Rio Grande Valley. There is a multitude of things to do in this popular RV destination, so start here and plan yourself a trip to remember.
Population: 8,911
Climate: This community has four distinct seasons, but mild temperatures through all of them. Spring through fall would be the ideal time to go camping there.
Tourist information for Socorro, NM
Top attractions in Socorro, NM
Magdalena Trail Drivers Cowboy Action Shooting
If you're going to vacation in cowboy country, you may as well learn to shoot. Magdalena Trail Drivers Cowboy Action Shooting hosts action-shooting events twice a month year-round, along with a three-day Cowboy Shootout Event each September.
Read more about this Socorro activity in the full article.
Bosque del Apache Wildlife Refuge
This is the perfect place to go birdwatching, cycling or hiking. Visit in winter to see a huge migration of sandhill cranes, bald eagles and snow geese.
Camping, hiking, rock climbing - you can do it all at this outdoor playground.
El Camino Real Historic Trail Site
This site is home to artifacts and heritage exhibits from the days of the Spanish settlers.
There are a number of key fishing spots in Socorro. Be sure to get your licence, and head out to catch sunfish, large mouth bass, trout, carp and others.
Top events and festivals in Socorro, NM
Held on the weekend before Thanksgiving at the Bosque del Apache National Wildlife Refuge, this educational birdwatching event includes art vendors, an expo and knowledgeable speakers.
Held every year on St. Patrick's Day weekend, this event brings great food and live entertainment.
In October, come to celebrate the community of Socorro in style, and enjoy a variety of activities.
Sanidumps in Socorro, NM
Casey's Socorro RV Park/KMC RV Repairs
Campgrounds and RV resorts in Socorro, NM
RV-Friendly Businesses Near Socorro