North to Alaska with Duane and Lynda Pilson in a LTV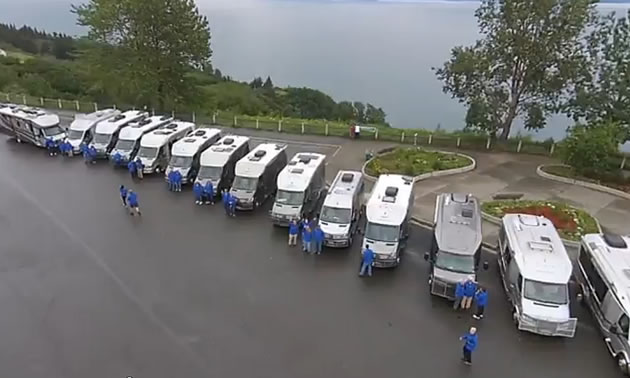 Duane and Lynda Pilson, frequent contributors to RVwest and hosts of the magazine's annual RVwest Rally, ventured up the Alaskan Highway last summer as the hosts of a Leisure Travel Van Caravan.
Aided by Bill and Helen Harder of the Lesiure Travel Van company, the Pilson's guided the group of 14 LTV units successfully up and down the Alaskan Highway, with numerous sightseeing side trips and excursions.
The caravan was a highlight of a lifetime for many of the participants, evoking comments like, "Wow, what a great trip" and "spectacular scenery and culture."
Check out the video for yourself of the LTV caravan to the north, it makes you feel like you are there.