How to deal with RV recalls
Find out if your RV has been recalled, and what steps you should follow if it has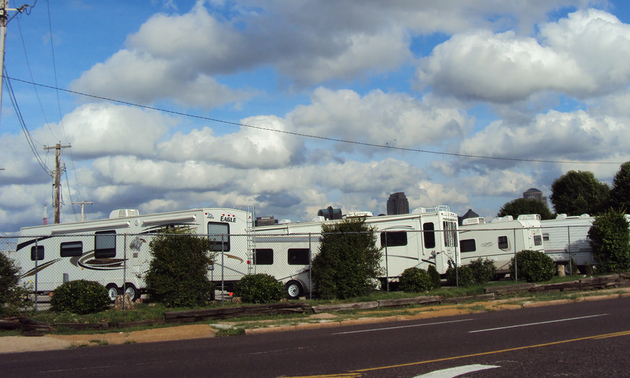 Defects happen even in the best RV units, and when they do, owners want to know about it before they have an issue. For the most part, RV manufacturers will send out notifications to customers, alerting them to recalls that come up. However, there are reasons why the notices may not reach you. If you moved since registering your warranty, or if you aren't the original owner, the manufacturer may not have the information needed to contact you. As a result, often consumers are not aware that a recall has been issued.
How do I find out if my RV has been recalled?
The first thing you should do when checking for a recall, is record your RV's VIN or serial number for reference.
You can then proceed to either contact the dealership/manufacturer of the unit, or consult government websites to see if there have been any recent recalls. It's a good idea to do this on a semi-regular basis, just to keep on top of any alerts that might pertain to you.
For Canadian consumers, the Government of Canada has a page on its website dedicated to recall notifications. Just enter your RV brand or model into the search field, and you will see a list of articles on the site related to defects in that unit (if there are any).
In the United States, RV recalls are governed by the National Highway Traffic Safety Administration (NHTSA). If you spot a defect that has not been officially reported, you can file a complaint at safercar.gov under defects and recalls (or, call 1-888-327-4236).
These are not your only options, however!
RV forums and clubs are common places to see safety updates and other critical information shared among members. Communities such as these will often broadcast recall notices as soon as they're available. While you will still have to contact the manufacturer to handle the recall, joining social RV groups can be a fun way to get the latest info. For example, the Open Road Forum, sponsored by the Good Sam Club, is a popular online community.
You can also go to other consumer report websites, such as Auto Recalls for Consumers. Some people find this more user-friendly than the official government sites.
What to do next
Once you've established that there's been a recall issued for your RV, your next step is to contact the RV brand manufacturer, or the dealership where you purchased it, if applicable.
The best bet (unless they have a specific recall contact number) is to phone customer service and provide the VIN/serial number, make, model and other details if required.
The staff can then let you know what measures to take, to get your RV back in safe condition for future travels.