Photo opportunities in Seward, Alaska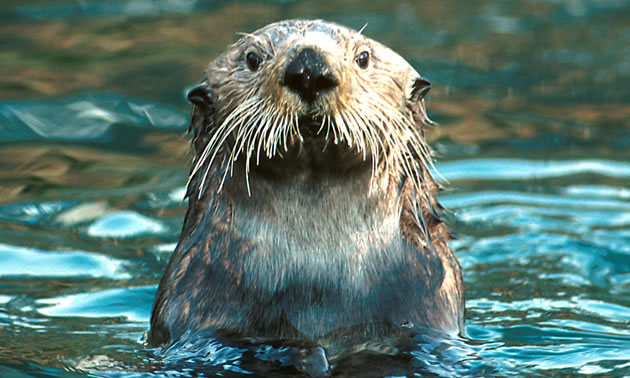 Whether it's photographing glacier calving, floating icebergs or seals perched on the ice, the opportunities for taking fantastic photos your friends will be in awe of are here in Seward, Alaska. Not only is the natural scenery spectacular, but the wildlife is impossible to ignore. Visitors may be so involved with watching the whales surface for air they may forget to take a picture. Seward is a destination both professional and amateur photographers flock to in search of exceptional photo opportunities.
Glaciers near Seward
Holgate Glacier in Kenai Fjords National Park is a magnificent tidewater glacier that often produces spectacular calving. The park itself provides not only scenic glaciers but also bird rookeries, sea lions and impressive waterfalls. It's always possible to see humpback whales, orca whales and of course sea otters.
"I would recommend a Holgate glacier trip," said Alaska photographer David Hoffmann. "This is an exciting trip with the possibility of photographing a lot of wildlife. If you have never been near a tidewater glacier, this is a must see.
"If you have an extra day, I would take a drive out to Exit Glacier," said Hoffmann. "Not only can you view a glacier, it's also possible to see moose and bear in the area."
Drive your vehicle to Exit Glacier and walk along the paved walking path for easy access to glacier views. This is the only part of Kenai Fjords National Park accessible by automobile. The best time for taking photos is in the morning, so get there early. By the afternoon the sun slips behind the glacier before sunset.
As with all nature and wildlife photography, the golden hour is the best time to capture the wonderful light. Since Alaska is so far north, the long shadows and golden hour lighting last much longer during the summer.
"It's best to have your camera close by," said Hoffmann. "You never know what's around the next corner. Expect the unexpected and enjoy the adventure."
Photographing boats
Not only is the Seward Municipal Boat Harbor a great place to spend time strolling along the docks, it's one of the best locations for snapping shots of fishing boats, sailboats and perhaps a large cruise ship. Located in the middle of town, the harbour is where many boat tours depart from, including Alaska Saltwater Lodge tours.
Photographer David Hoffmann's experiences as an Alaskan have given him a deep appreciation for wildlife and the great outdoors, and his 30-plus years of photography knowledge make him a natural to guide photo tours in the area. He share tips and hints about photographing wildlife that often produce amazing results, and the experiences shared with him create memories that will last a lifetime. He can be reached through his website, DavidHoffmann.com