Top things to see and do in Gravelbourg
A Francophone town with interesting heritage, Gravelbourg appeals to history buffs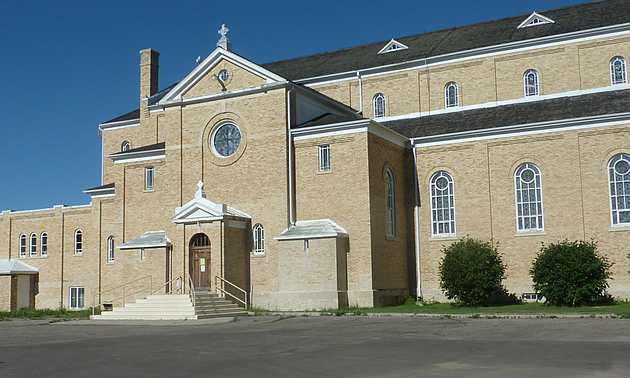 Get a taste of European charm in the community of Gravelbourg. The culture and history of this Saskatchewan town is what makes it stand out, so make sure you visit these areas while you're camping there.
1) Gravelbourg and District Museum
In addition to showcasing work from local painters and photographers, and artifacts from the North West Mounted Police, the Gravelbourg and District Museum also offers guided tours of the Co-Cathedral—a religious and historical landmark that Gravelbourg is famous for.
2) Summer Solstice Festival
Every year the Summer Solstice Festival hits the town, bringing a vibrant display of music and art, international cuisine, children's activities, workshops, dance and more. Take the chance to embrace artistic expressions from all different genres and cultural backgrounds.
3) Shamrock Regional Park
Shamrock Regional Park bears the distinction of being one of the first regional parks in existence. There is a tranquil campground here, a playground, golf course and nature paths to explore.
4) Renaissance Gaiety Theatre
The Renaissance Gaiety Theatre was built in the 1940s and now serves as a venue for community arts and entertainment. Watch talented musicians and actors give authentic multicultural performances.
5) Centre Culturel Maillard
The Centre Culturel Maillard pays tribute to Gravelbourg's French heritage. Events are regularly held here in celebration of the Francophone spirit. For more information call 306-648-3103.