Barkerville hits 150 years
Gold miners are remembered and celebrated in Barkerville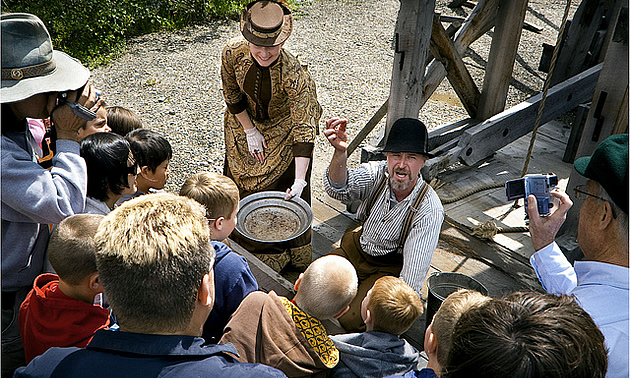 Dirk Van Stralen, Barkerville Historic Town's marketing and communications officer, came to his position in February 2012 and said he is pleased to be involved in the town's 150th anniversary celebrations this year. The festivities take place on August 11 and 12 and will celebrate Billy Barker's original gold strike, which was registered on August 21, 1862.
"We're dovetailing it with the Canadian National Invitational Gold Panning Championships," Van Stralen said. "This will attract a number of people who are on—believe it or not—the gold panning circuit. There will be some experienced gold panners coming in, along with anyone else who wants to try their hand."
Van Stralen added that it is thanks to Scott Rae, a Barkerville resident who has won the championship five times, that this event is being held in Barkerville.
Barkerville has an original Chinatown section, which housed the thousands of Chinese nationals who emigrated from Guangdong province to the goldfields of Barkerville. The Mid-Autumn Moon Festival, with a usual attendance of about 2,500 people, is an annual summer highlight that showcases Chinese cultural dance, music and choral work, as well as the telling of the autumn moon myth. Visitors are encouraged to make paper lanterns and to participate in the lantern parade at dusk. This year the festival is on August 25.
Accommodation and extras
Barkerville boasts two B&Bs, and there are three campsites within two kilometres of the heritage town; only one will accommodate large RVs and none have hookups. In nearby Wells, however, there are three hotels and plenty of campsites with hookups. Wells also offers restaurants, galleries, music, theatre and a pub. The great majority of people who work at the Barkerville site live in Wells.
Because of Barkerville's National Historic Site designation, the only companion animals allowed in the town are assistance dogs. However, visiting dogs can be housed in on-site kennels.