Top 5 snowbirding hot spots in Arizona
This sunny snowbirding state invites RVers to relax and stay a while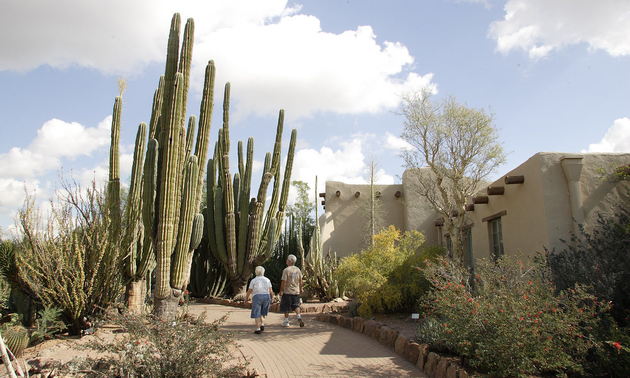 Arizona is #1 on the list of many snowbirds seeking a balmy U.S. destination for their winter home. Next time you're headed that way, plan to spend some time in these traveller-friendly communities.
1. Botanical delights and live entertainment in Phoenix
Phoenix is one of Arizona's most vibrant communities, with all sorts of night life, outdoor recreation, live music and events. Take a hot air balloon ride, an ATV tour, or relax and watch a theatrical performance - it's all here.
Another highlight is the Desert Botanical Garden, which allows you to get up close and personal with some of Arizona's intriguing plant life.
2. Culinary treats and tours in Tucson
Tucson is popular among RVers for good reason. It offers a selection of outdoor and indoor entertainment, and opportunities to taste some of the best Mexican food in the state. There are microbreweries and pubs, wineries open for touring, and the Arizona-Sonora Museum, which is a must-see.
If you'd rather be outside, there are two national parks near by, so you will not run out of terrain to explore.
3. Adventures in Fort McDowelll
Fort McDowell offers a regional park, casino and Fort McDowell Adventures - a premium tour company that can show you all the delights of the area. They provide tours by horseback, segway outings, biking, hiking and kayaking tours, or you can go off-roading at the Fort McDowell Yavapai Reservation.
4. Embrace the magic of Mesa
Mesa is a multifaceted destination that has something to suit every taste. From dinner theatre to amusement parks and museums, you and your family are sure to be entertained.
While in Mesa, take the time to go on their agritourism self-guided tour. The Visit Mesa website lists all the farms to add to your checklist, so you don't miss any chance to try fresh, locally grown food.
5. Epic gem shows in quaint Quartzsite
Quartzsite may be a small community, but it draws in over a million visitors every winter. The main attraction is the line-up of gem and mineral shows that take place here every year.
The shows begin in October, and carry on well into February, so snowbirds are in luck. Check out the gem and mineral show schedule to help plan your trip.