Stretch your legs in Camp Verde
If you go RVing in Camp Verde, there are several places where you'll want to take a walk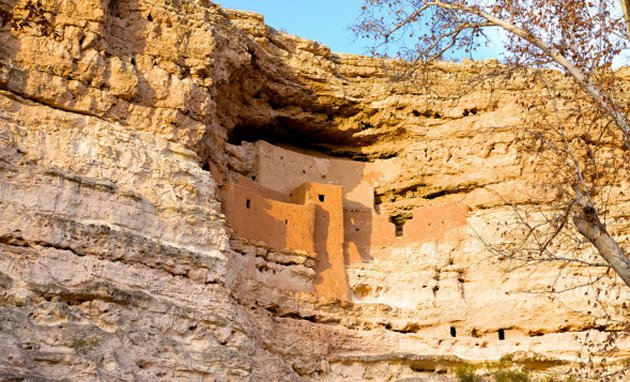 Camp Verde is a history-rich, RV-friendly community in central Arizona, and it boasts many amazing sights to see. Put on some walking shoes, and bring along some water and portable shade - you're about to set off on an excursion you won't forget.
A great way to start your adventure is by taking the self-guided walking tour offered by the Camp Verde Historical Society. It's called "Walk Camp Verde's History," and it will take you to see buildings dating back to the late 19th and early 20th centuries. Observe fascinating architecture, with structures made from adobe brick, hand-milled limestone and other traditional building materials and methods.
Every stop along the tour is within walking distance of the Camp Verde Historical Society, and they all have plaques to mark their locations.
Printed tour brochures can be obtained at the Camp Verde Visitor Center.
More attractions in Camp Verde
One place that is not included in "Walk Camp Verde's History," but worth adding to your list, is the Clear Creek Church. It can be accessed easily from the tour route, by following a paved road. This church and its grounds are maintained by the Camp Verde Historical Society.
Another memorable place to check out, is the Fort Verde State Historic Park. It is situated within a short walking distance from Camp Verde's main street. Here, you can find exhibits that illustrate U.S. Army life during the Indian Wars, which took place between 1871 and 1875. Guests can also visit a trio of historic house museums, all of which are listed on the National and State Register of Historic Places and furnished in authentic decor from the 1880s. Stop by the former administration building to access the visitor centre and military displays. The park also has picnic tables, RV parking, ADA accessibility and public restrooms.