Medical insurance advice for travelling Canadians
Getting the right insurance at a reasonable price takes a bit of effort—but your life and your life savings just might depend on it.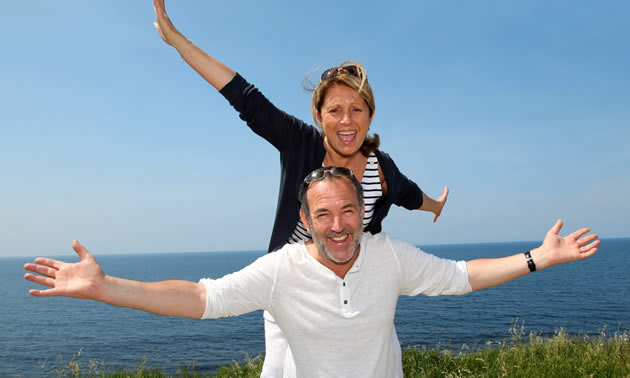 Medical insurance for Canadians travelling outside of Canada is critical. Getting the right insurance at a reasonable price takes a bit of effort––but your life and your life savings just might depend on it.
When Canada geese gather for major carb loading in preparation for their marathon south, many Canadians make plans to travel south for a few weeks or even months to escape winter.
We spoke with Stephen Fine, president of Snowbird Advisor Insurance, a travel insurance agency specializing in assisting snowbirds and seniors, to get his top travel insurance tips.
Here's what Fine says is important when considering travel medical insurance:
How do I get the right coverage?
Older travellers tend to have more medical issues and spend longer periods outside Canada­­–– both of which increase the risk of having a medical issue while out of the country. Not having appropriate travel medical insurance could lead to financial ruin. It's essential to educate yourself and compare your options.
I also suggest working with an agent who specializes in assisting snowbirds and seniors with their travel insurance, as they are usually in the best position to understand your needs and compare suitable coverage options that are also cost effective.
I would also say that while it's tempting to go for the lowest price policy, it's not always your best option. Price is obviously important, but your primary consideration should be getting the right coverage. After all, there's no point in saving a few dollars up front if you don't have the right coverage when you really need it.
How do I prepare for the application?
Applying for medical travel insurance requires a detailed review and disclosure of your medical history including current medications and treatments. Fine suggests speaking to your doctor if you have any questions about your medical history. Knowing your travel habits and planned travel dates at the time you apply for travel insurance is also preferred, as this information will be helpful when selecting appropriate coverage.
What is full and accurate medical history disclosure?
Many snowbirds have some kind of medical issue. When applying for travel medical insurance, you'll need to fully and accurately disclose your medical history. I can't stress this enough. If you provide inaccurate or incomplete information, any claim you make under your policy could be denied.
In addition, after your purchase your policy you must notify your insurance company of any change in your medical status prior to departing on your trip. And any change really means any change, including starting or stopping a medication, changing the dosage of an existing medication, seeing a doctor about a possible medical issue and having medical tests, even if there is no diagnosis. Failing to report a change in your medical status can result in any future claims under that policy being denied.
What is the definition of medical stability?
Many travel insurance policies include a medical stability clause. This clause requires that there be no changes to your pre-existing medical conditions for a defined period leading up to the time you purchase your insurance for those conditions to be covered under your policy. The stability period can vary, but it's often 90, 120 or 180 days, depending on the policy.
If you experienced any changes to your pre-existing medical conditions during the stability period, those medical conditions would be excluded from your policy and you would not be covered for any medical treatment costs related to those conditions.
This is obviously an issue for many snowbirds and seniors who have pre-existing conditions that may not be able to meet the stability period requirements. That's why we also offer our clients a personalized travel medical insurance policy option that covers pre-existing conditions with no stability period requirement.
What are my rights and responsibilities when seeking insurance?
It's important to understand both your rights and responsibilities when it comes to travel insurance. My suggestion is to start by reading the Travel Health Insurance Association of Canada's Travel Insurance Bill of Rights and Responsibilities. Know your policy deductible amounts, the definition of medical stability and the details of your coverage.
How do I prepare for travel?
Once you've purchased your coverage, collect your insurance policy documents and insurer's contact information, and review the claims process. This information will help you get the services you require in the event you need to access your policy or seek medical assistance while travelling.