Hands-on agritourism in Yuma
Blend agriculture with learning to create an adventure you won't forget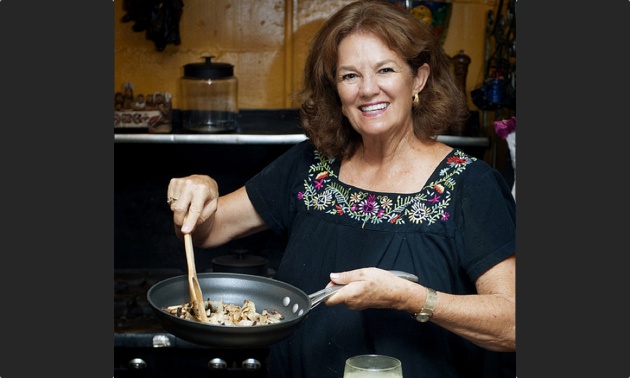 Arizona is not just a dry, dusty desert filled with cacti. Yes, there are cacti growing throughout the state, but agriculture is actually the number one industry - and the area around Yuma is exceptional. With a combination of sunshine, rich soil and plenty of irrigation water, Yuma County became the main area for growing vegetables in all of Arizona. Known as the winter vegetable capital of the world, there are 175 different crops grown here. The growing agritourism industry allows visitors to have hands-on experience, learning about the produce in the field and then taking it right to the dining table.
Test your culinary talents
Cooking classes teach participants how to use the locally grown fresh produce and prepare recipes provided by the Yuma residents. Tina Clark is one of the local chefs who offers such an opportunity. Her school is the historic Tina's Cocina in the St. Paul's Cultural Center, where Tina and local grandmothers, chefs and other culinary experts teach heritage cuisine. Sign up for a couple's class or a private dinner party in the kitchen with a group of your friends.
The Main Street Café offers Cooking with Sabor (taste) classes, teaching people how to cook with local ingredients. Many people don't realize that olives are grown here, as well as many types of lettuce, asparagus, cauliflower, cabbage, broccoli and other green leafy vegetables. These popular classes are enjoyed by both locals and visitors.
Field-to-feast tours
You shouldn't try and learn about Yuma's agricultural industry without getting dirty. The fabulous hands-on experience of field-to-feast tours takes place at the University of Arizona Research Farm where visitors actually get into the fields (wear comfortable shoes.) Learn about safety in the kitchen - that includes hairnets, rubber gloves and lettuce knives. A recipe card will let you know what you need to pick for the kitchen, and then you can sit back while a university student prepares a meal you won't forget.
Farmer-to-farmer advanced tours
Those who know more about agriculture than the average person will appreciate these advanced tours, where you take part in field activities, learn about citrus fruit harvesting at the University of Arizona and take a vegetable tour.
If you didn't know what an agritourism experience was before arriving in Yuma you should be an expert on the topic by the time you leave. Especially if you sign up for an authentic heritage cooking class, pick fresh produce right in the field or take a farm tour the whole family will find interesting and enlightening. Yuma County is more than a beautiful area in the desert – the vegetables produced here are first-class.