The essence of Yellowknife
Feel the pulse of Yellowknife in historic Old Town or at the Prince of Wales Northern Heritage Centre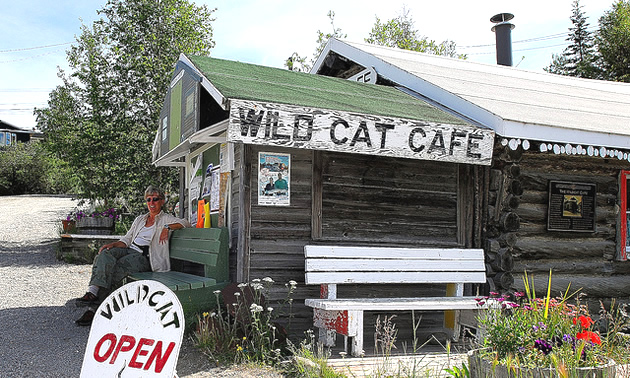 Although the vibrant city of Yellowknife is fast developing a reputation for becoming the Diamond Capital of North America, the heart of the community is still in historic Old Town, where small businesses and artists thrive. Recently voted as one of the top 10 finalists in the Great Places in Canada competition sponsored by the Canadian Institute of Planners, Old Town is a vibrant mixture of residential and commercial establishments where the roots of the city were originally planted and history was made.
Although tourists flock to Old Town, locals, too, can be found strolling through the area—shopping, eating in some terrific restaurants, visiting the historical monuments and enjoying the wonderful scenery that surrounds them. They are a major influence in keeping Old Town alive.
"Every generation seems to leave their mark on Old Town in some way or other," said Elijah Orget with the Northern Frontier Visitor's Association, when describing the combination of historic and newer buildings that make up this charming area of Yellowknife.
Because of the rocky terrain here, a lot of houses have been built with creativity. Anyone exploring this notable area will find everything from beautiful five-storey houses to rustic one-room log cabins built in the 1930s.
The majority of the original miners ended up leaving the area, but some did remain, and a few of their descendants are still active in the community. However, the younger population's focus has shifted more towards office work and interest has now moved towards diamond mining.
If Old Town is where Yellowknife's roots were laid, then the Prince of Wales Northern Heritage Centre is where the archives and history of the area are preserved. Exhibits tell the stories of the people, the land itself and the history of the Northwest Territories. A major participant in community programs, the heritage centre is involved in local heritage events as well as cultural and arts activities.
Yellowknife may seem remote, but it is a vibrant city that is home to a youthful and active population. The city has fabulous amenities, a unique culture, 11 official languages and a colourful past blending together to make this a community with a big heart.