Golf Whitecourt and Mayerthorpe, Alberta, with two outstanding courses within a half-hour drive
Squeeze in some golf around fishing, paddling and camping in the area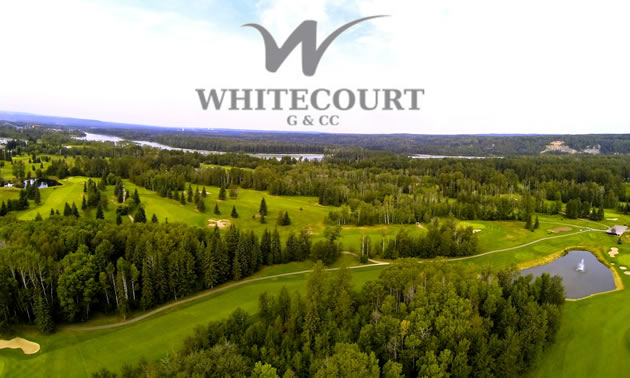 If you camp at the north campground in Carson Pegasus Provincial Park, you will already know about the outstanding year-round trout fishing, easy canoe paddling and great camping. But did you know that the Whitecourt Golf and Country Club and the Trails End Mayerthorpe Golf and Country Club are just down the road?
Whitecourt Golf and Country Club is a relaxed environment where members and casual players are both welcome. The course is easily walked if you choose. The front nine is a little tighter with tree-lined fairways along the Athabasca River, and the back nine has more of a links feel to it. Expect to see multiple deer while playing. Players of all levels will enjoy the golf course because there are four sets of tee boxes geared toward each skill level.
"My favourite hole is No. 10, a par-4 dog-leg left with water on the left and trees on the right," said Spencer Vrolson, assistant golf pro at Whitecourt. "Hit a conservative tee shot and be happy with par. Missing to the right or left could cause you to double bogey fast."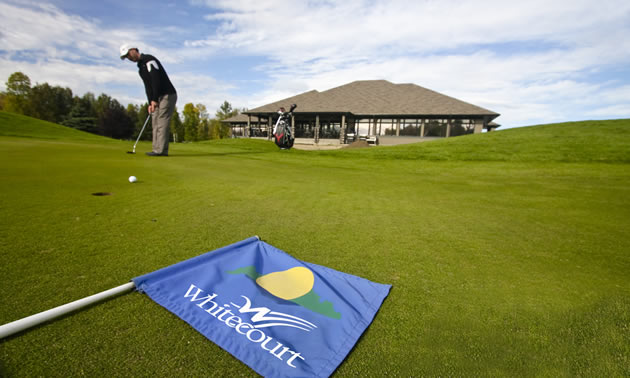 Whitecourt Golf and Country Club recently finished construction on Hole 4 and built a new tee box on a river spur on the Athabasca. This new hole should be in play by the end of May 2018. The new $2.5-million clubhouse with an extensive view and covered patio overlooking the 18th green is open. It is a perfect place for hosting tournaments and other events.
Whitecourt Golf and Country Club is located at 1 Flatts Road in Whitecourt, Alberta. For tee times, call 780-778-3531 ext. 21. Head north through the centre of town to find the course.
Thirty minutes to the southeast of Whitecourt on Highway 43 lies Trails End Mayerthorpe Golf and Country Club. Value-priced green fees provide play on nine holes, challenging players with sand dunes, water features, fairway curvatures and green topography. A 28-lot campground, driving range and licensed clubhouse are all adjacent to the golf course and everything is just a minute drive from town.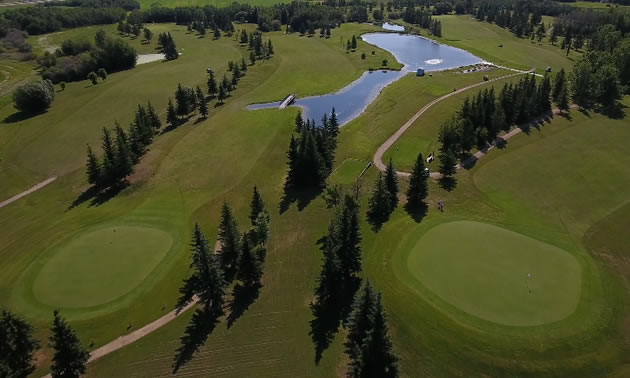 Karen St. Martin, chief administrative officer of Mayerthorpe said, "Hole 9 (is my favourite) as we can all meet up at the clubhouse."
Toughest hole?
"Hole 3 with the water feature," St. Martin said, "Play it conservatively, meaning the men will go over the water feature and the ladies will generally try to play the fairway around the water feature."