Watrous and Manitou Beach – A uniquely Canadian experience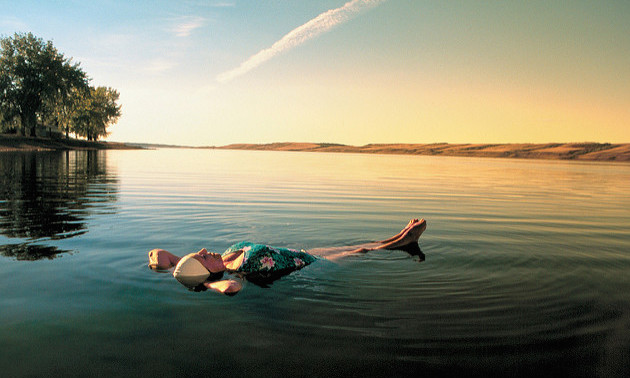 Aptly described as "two great communities, one fantastic travel destination," Watrous and Manitou Beach are located roughly halfway between Saskatoon and Regina.
In addition to floating their cares away in Canada's largest indoor mineral springs spa, visitors can enjoy dancing year-round on a horse hair-supported floor, see movies at one of only four drive-ins in Saskatchewan (from May to October), play golf or just kick back and take in many other attractions one by one.
Here are a few of the best things to see and do:
History
Railway buffs will be interested to know that Watrous was named after Frank Watrous Morse as an important stop along the route of the historic trans-continental Grand Trunk Pacific Railroad.
Today, the town serves as a flag-stop only three days a week.
The area is also of note to historians interested in the evolution of radio communications. In 1939, due to the area's wide-open topography and mineral-rich ground conductivity, the Canadian Broadcasting Corporation chose Watrous as the site of its new, 50,000-watt radio frequency (RF) transmitter. That building remained in service until it was replaced by new, much smaller technology.
All of the town's fascinating history and more will eventually be archived at the new Watrous-Manitou Beach Heritage Centre currently being planned. For now, some of it is housed in the Manitou Pioneers Museum, which also includes an 11-site powered RV park.
Museum operating season: July and August
Hours of operation: Call (306) 823-4264
Contact local historians: Email [email protected]
Manitou & District Regional Park
The Manitou and District Regional Park is located eight kilometres north of Watrous on Highway 365.
The park has three main offerings: a large RV campground, a nine-hole golf course and superb beaches near by for swimming, picnics and lazing in the sunshine.
RVers will find 230 well-equipped campsites. Details of the campground layout, services and amenities can be found at: http://watrousmanitou.com/visitorguide.pdf
Single and double drive-thru sites are available.
Although early reservations are accepted by phone and email, pull-thru sites 26 to 54 are on a same-day hold and cannot be reserved ahead of time.
For more information about Manitou Regional Park and its great beaches:
Last Mountain Lake National Wildlife Area (NWA)
Close by Manitou Regional Park, the Last Mountain Lake NWA was dedicated in 1887 when the federal government of the day recognized the area as a unique habitat for native and migrating birds and other wildlife.
According to Environment Canada some of the most spectacular breeders include the Western grebe, the American white pelican, the American avocet and Wilson's phalarope.
The area also provides essential habitat for nine of Canada's 36 species of endangered birds. Travellers are welcome to take a driving tour with interpretative stops, explore the walking trails, or take advantage of the bird's-eye view from an observation tower.
According to the Western Hemisphere Shorebird Reserve Network, the lake provides critical fish spawning and nursery habitat and supports the most productive fish population in Saskatchewan.
Contact: Kerry Hecker [email protected] for information on the Last Mountain NWA trails network and the lake itself.