Vintage RV: A passion for renovating RVs
We asked Tina Myers, of Penticton, B.C., to share more of her story and passion for vintage trailers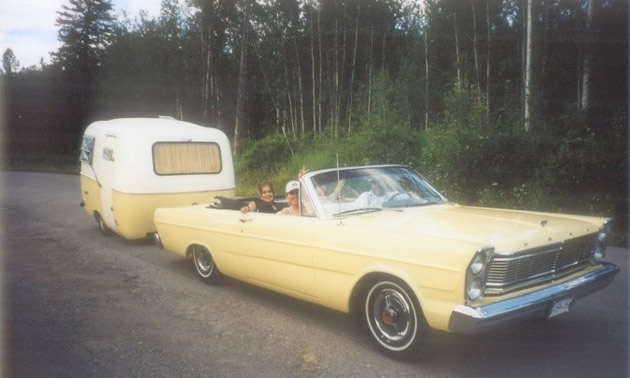 Last week we introduced you to Tina Myers of Penticton, the proud owner of a Esta Villa vintage trailer which she has lovingly restored and renovated. We asked Tina to share more of her story and passion for vintage trailers — here is Tina's story:
I have always liked all things vintage. The reason I enjoy Vintage RVs and the resurrection of them is three-fold. Growing up I always enjoyed stories of "the old days" that my grandparents would tell. Some of my fondest childhood memories were camping and fishing with my family so that played a huge part. But the biggest part of that was when I would visit my Uncle who would always be dragging some relic home to his 40 acres. We would have so much fun playing in old cars and equipment I really grew to appreciate them for what they could be.
My husband and I have been together 40 years and have always been into old cars. I got my first vintage trailer in the late 90s - a 1972 Boler we bought for pennies from that uncle who had salvaged it off of someone's back 40. It had extensive damage but my husband and I did the repairs and painted it to match my 1965 Galaxie convertible. It was quite a few years later in about 2016 I decided I wanted to fix up another trailer and set out to find one. I realized with the growing popularity in vintage RVs I would have to be fast to respond to any ads out there. So, when I saw an ad for a 13 foot Kustom Koach I grabbed my husband and we were on the road to Nelson - a 4 hour drive from Penticton. That year my husband and I attended a vintage car rally in Washington about 6 hours from home to see how the culture was in vintage RVing. What I found was a group of people coming together with an appreciation for vintage RVs. It seemed so much different from the vintage car culture. There was such an array of flavors and the message I continually got about restoring was that each to their own, whether it be total restoration to original or restore how you want it. Some were really amazing works of art and others had a 'let's go camping' feel. And yet others gave you glimpses of what camping might have been back when . . .that's when I truly became hooked!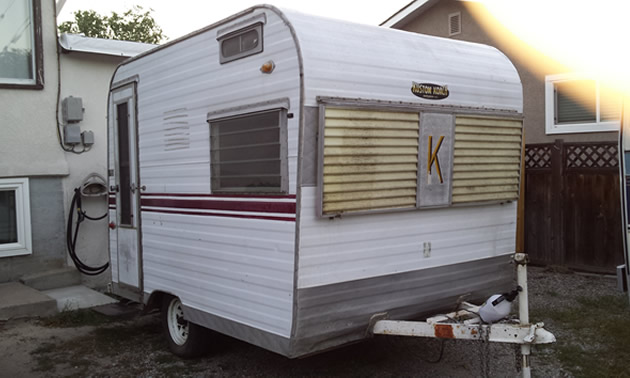 From there I bought and sold 3 more. I will be using My Esta Villa this summer attending some rallies near and far and just plain camping. I am currently working on a 1972 Shasta Compact which I hope to have done by the end of June.
Through this process what I have learned about myself is that I love the hunt of finding these old-time capsules and trying to learn a bit about their history. Each little unit has its own personality and I really don't know what its final look will be but as I spend time repairing and caring for them, the character comes forth and I go with it.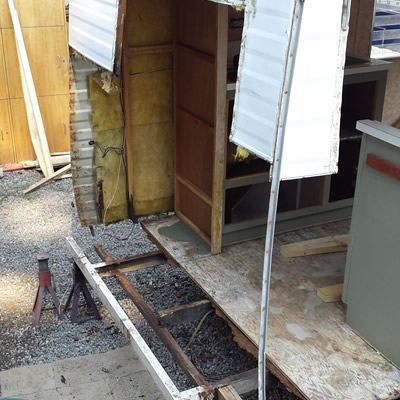 My best advice is do not be afraid to ask for advice if this is something you are looking to do. There are many websites and social media sites with amazingly talented and experienced people willing to share their knowledge and love for vintage RVs. I have learned what you see is not always what you get. In these old trailers there can be a lot of wood rot so make sure to look closely to make sure you know or have an idea of what you will have to do. The process of restoring these trailers can be a lot more than you think. But saying that everything can be repaired. How hard are you willing to work? Be willing to make mistakes on the learning curve.
Thank you, Tina, for sharing your story, your photos and your obvious love of vintage RVs.
Do you have photos or story of a vintage trailer or RV? Share them with us: [email protected]