Vintage RV: 1970's (?) Sprinter Motorhome made in Elkhart, Ind.
This motorhome is definitely one of the more obscure units we've spotted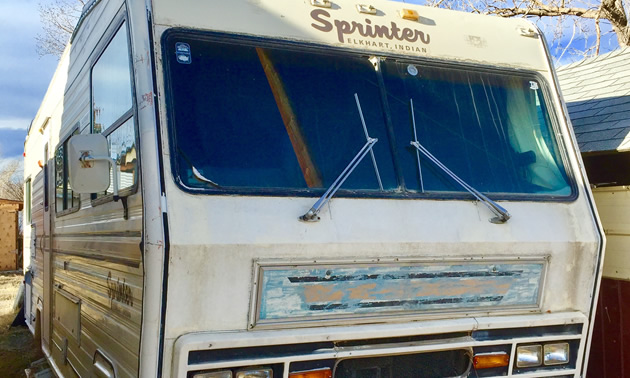 This motorhome is definitely one of the more obscure units we've come across lately. Looks like a late 1960's or early 1970 self-contained motorhome. I found it tucked away in a southern Alberta backyard, squeezed in between a garage/woodshed and another RV unit.
The only identifying marks on it was the front logo above the windshield which stated, "Sprinter, Elkhart, Indiana." After a search on the internet there seems to be little about this company or particular model.
The only possible reference was from the NADA Guides site. It says, "Producer of multiple types of recreational products, Sprinter was founded by SS Homes Incorporated during the 1970s. Constructing travel trailers, fifth wheel trailers as well as Class A and Class C motorhomes until the mid-1980s, Mallard catered to general vacationing families with self-contained units. Obtained the Sprinter product line, the Sprinter brand was discontinued between 1985 and 1989 before returning briefly as a truck camper line in the early 1990s."
I did find an image of a 1989 Ford Mallard Sprinter motorhome on the net. It was listed for sale with this description:
"89 Ford Mallard Sprinter motorhome, $1800 best offer, open for trades. 86000 460 engine. Good engine, good transmission, runs but stalls out, carburetor needs to be adjusted."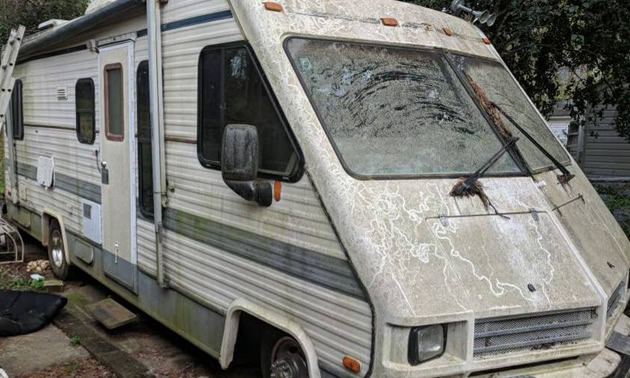 So it looks like the company SS Homes (S&S Homes) sold the Sprinter line to another company called Mallard. Mallard continued to produce motorhomes for a number of years under the Mallard Sprinter banner. They evidently ceased business in 1989 and then returned as a truck camper manufacturer for a short period of time.
Do you have more information on this mystery early-vintage Sprinter motorhome? Remember, these are the original Sprinters, not to be confused with today's Sprinter van conversion models.
Share your classic RV restorations, or tell us your favourite story about a cool vintage unit you've encountered by filling out our Classic Vintage RV form.