Top things to see and do in Victoria
With its fabulous coastal recreation choices, Victoria will leave you breathless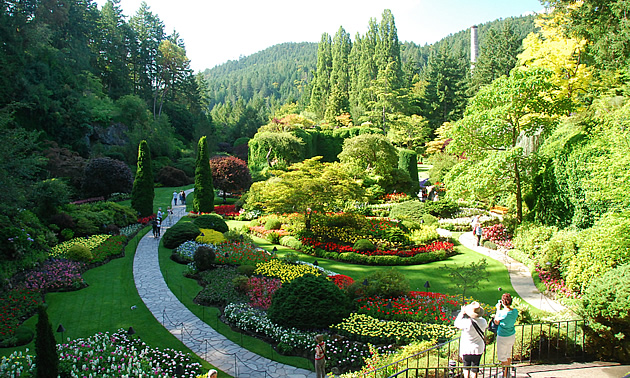 Vancouver Island is famous for its frolicking seals, whale-watching tours and verdant surroundings. Here are some must-see stops you will want to visit when you're camping in this heavenly destination.
1) Wildlife tours and whale watching
There are several tour companies that can take you on a memorable island adventure. Watch for marine wildlife like sea lions, eagles and, of course, the orcas, greWith its fabulous coastal recreation choices, Victoria will leave you breathlessy and humpback whales.
2) Butchart Gardens
A national historic site of Canada, Butchart Gardens is a wonder to behold. This intense botanical garden has been in existence for more than 100 years, and it proves to be a visually stunning experience in every season. Check their online flower and foliage report to see what will be in bloom during your visit. Electric boat tours are available, allowing you to see otters, herons, seals and other wildlife.
3) Victoria Bug Zoo
Insect lovers big and small can enjoy the exhibits at the Victoria Bug Zoo. See Canada's largest ant farm, glow-in-the-dark scorpions, tarantulas and other creepy crawlers in a fun, educational setting. Guides can provide a safe hands-on experience that will make you see these multi-legged creatures in a whole new light.
4) Royal BC Museum
At the Royal BC Museum, you can learn about First Nations heritage, natural history and other intriguing topics. There are both permanent and visiting exhibits, allowing guests to get a broad sense of Victoria's rich past.