Tsawwassen, B.C.–Not just a ferry terminal
Check out the city before crossing the sea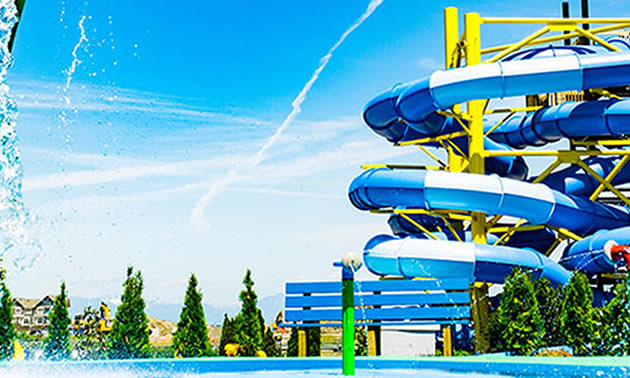 Situated in the southwest corner of Delta, B.C, and with a name derived from the sc̓əwaθən Indigenous people, Tsawwassen has a population just under 21,000. Size aside, the new beginnings afoot along Nu Lelum Way, just short of the BC Ferries' Causeway and the Canada/USA border, are turning that part of the community into an exciting, full-featured destination.
The plans to transform the original, outdated Parks Canada operation into today's Tsawwassen RV Resort were first revealed last May. Located on leased Indigenous lands, the resort and its adjacent Big Splash Water Park are just seven minutes from the Tsawwassen to Swartz Bay/Duke Point ferry terminal and a half-hour drive from Vancouver International Airport.
General manager Faraz Fareed, who has 20 years of hotel management experience, said the planning has been an exhaustive effort because the original 120-site park had needed a complete renewal for many years.
"Although renovations are well underway—new washrooms and laundry were an essential start—there are many exciting amenities yet to be added to ensure the resort becomes the five-star destination we have planned," he said.
Some of those changes will include an area with a number of yurts for those who prefer not to travel with a lot of gear on board, and power to all sites will be upgraded to a long-overdue mix of 30/50 amp connections. Recognizing that this work and renovations to the recreation room and pool will cause intermittent disruptions, Faraz said the park is keeping pad rental rates down until the upgrades are completed.
Despite the ongoing work, Faraz said about 60 long-term RVers decided to remain onsite, and the park regularly welcomes around 20 to 30 RVers, especially on weekends as travellers reserve a few days at the beginning and end of their B.C. vacations.
As for local amenities, the nearest, of course, is the resort's companion waterslide park right next door.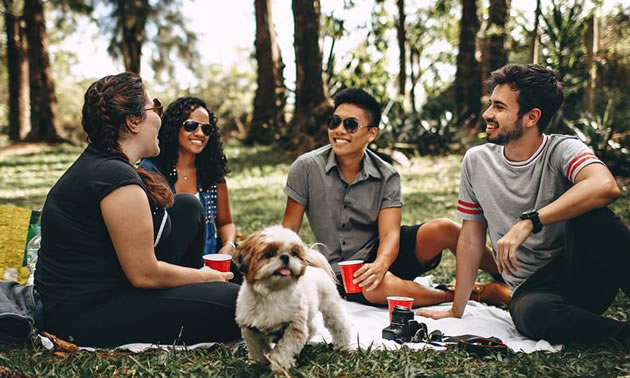 Over two hectares (seven acres) of waterslides are a cool way to have fun for kids of all ages. Best of all for teenagers and other derring-doers is the newly installed Boomerango feature with its breathtaking vertical drop.
Built by Richmond, B.C.-based WhiteWater West, the Boomerango starts thrill-seekers at the top of a 20-metre (65-foot) drop where they shriek down a double-capacity, inner-tube-style slide to a reversal point where the rushing waters speed them back up and out through to the pool to consider their next adventure.
Although its exhilarating slides and regular aqua-fit programs are hugely popular, Big Splash is not all about water. As you'll see on the park's website, the calendar offers a wide range of daily events including song contests, Hip-Hop Thursdays and 2-for-1 Twilight Tuesdays. You can also enjoy the on-site Bistro, pop into the sports bar, visit the clubhouse or take advantage of the Slide-and-Shop promotions Big Splash shares with the neighbouring shopping mall.
The mall opened October 5, 2016. It has 176-plus stores: awesome boutiques, outlet stores and a 1,100-seat food court. The mall's hours are 10 a.m. to 9 p.m. (7 p.m. Sundays). Local shuttle buses are available.
These are a few tiny teasers for many days' worth of just plain fun and enjoyment for RVers and Tsawwassenites alike.