Tour Tucson and have an adventure
Planning to RV in Tucson? Make time to enjoy historical walking tours and scenic hikes.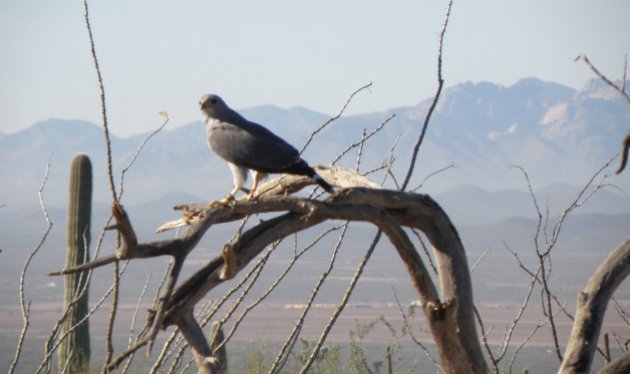 Tucson is one of Arizona's prime locations for snowbirding RVers. If this colourful city is on your itinerary, try taking on one of the walking tours or nature hikes available in the area.
Heritage attractions in Tucson
A self-guided tour you won't want to miss out on can be found along the Presidio Trail - also known as the Turquoise Trail. The City of Tucson website offers a PDF map of the trail and all its stops, with a brief description of each.
This trail leads guests to a number of heritage sites in downtown Tucson, including adobe structures, cathedrals, historic hotels, museums and El Ojit, which was a former artesian spring that used to be the city's water source back in the 1800s.
Hiking trails in Tucson
The enchanting scenery around Tucson calls out to hikers, and there are so many trails to choose from. Always remember to bring comfortable walking shoes and ample water when exploring in this balmy climate.
The Arizona National Scenic Trail can be accessed from a number of places, and there is a trailhead near Tucson that leads through Colossal Cave Mountain Park, Saguaro National Park and the Santa Catalina Mountains. The trail extends for approximately 1,290 kilometres (800 miles) - so you can choose to go for a day trip, overnight or on a multi-day experience if you desire. The beauty of this non-motorized trail is that it allows hikers to trek through a wide range of terrain and to see greatly varied ecosystems. Over the course of one hike, you can see forests, mountains, deserts and canyons.
If you're looking for something a little less strenuous, there are shorter urban hikes available.
The Tucson Urban Loop, affectionately known as "The Loop," presents a non-motorized trail that meanders throughout Tucson and connects the neighbouring communities of Marana and Oro Valley.
Rillito River Park Trail is a gentle 17-kilometre (11-mile) walkway that takes guests along the Rillito Riverbed. It can be accessed at several places along the path.
Finally, consider the Santa Cruz River Park Trail, located along the Santa Cruz riverbed, west of Tucson. This paved route is easy to walk, and incorporates part of the Anza National Historic Trail.