Top things to see and do in Thunder Bay
Five attractions in Thunder Bay that you won't want to miss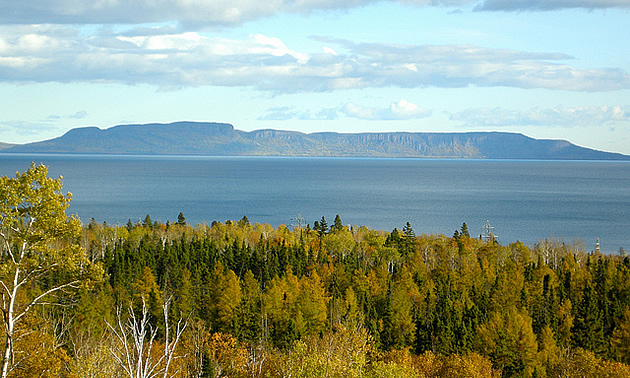 While there is much to see and do in Thunder Bay, there are definite highlights that we recommend if you are travelling in the vicinity.
1.) Get engrossed in fur trade history
Known as the world's largest fur trade post, Fort William Historical Park is a must-see for history buffs. There are more than 40 buildings on the 225-acre site, which recreates the time of the North West Company and Canadian fur trade. There are regular artisan workshops, festivals and educational programs at the park, and you will be in awe of the authenticity and range of attractions.
2.) Take a superior tour
Contact Eagle Canyon Adventures for the experience of a lifetime. Considered a top tourist attraction for the Lake Superior area, this facility offers access to Canada's longest pedestrian suspension bridge. The structure spans 600 feet across and hangs a lofty 152 feet above the bottom of the canyon. You can also hike into the canyon for unbelievable views, or take a zipline down if you're feeling brave. Shuttle services are available.
3.) Hunt for precious gems
Take a drive 56 kilometres east of Thunder Bay to Amethyst Mine Panorama, where these lovely purple gems are mined to this day. You can take a self-guided tour or even dig for your own amethyst. To see some of the products created with the gems from this mine, stop by the Amethyst Gift Centre at 400 Victoria Ave East in downtown Thunder Bay South.
4.) See athletic excellence
Thunder Bay is home to the Northwestern Ontario Sports Hall of Fame. There are archival items such as photos and newspaper clippings from throughout athletic history. Educational programs are also available, so visitors can learn about some of the great names in sports over the past decades.
5.) Get in touch with local heritage
The Founders Museum and Pioneer Village offers guided, unguided and motorcoach tours, and caters to groups of all sizes as well as individuals. Here you can learn about the pioneers of Thunder Bay, check out the on-site gift shop, see buildings and artifacts from the early 1900s and bring a picnic lunch to enjoy with your family on the pavilion.