The journey of a coastal community
Powell River has trails and walking tours, museums and a historic district to explore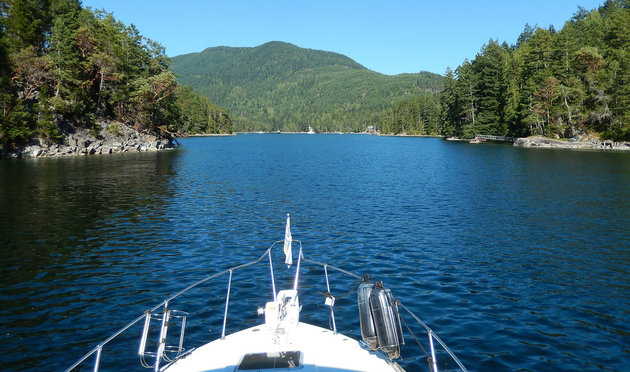 Powell River is a quaint coastal town awash in history. If you're looking for places to learn more, consider one of these heritage attractions:
With its selection of artifacts, archives and exhibits, the Powell River Historic Museum is a good place to start. It is located at 798 Marine Avenue, right across from Willingdon Beach.
There are exhibits featuring local First Nations culture, logging at the Powell River Mill, local culture and music, the war years, and day-to-day life in the Sunshine Coast's early years.
Winter hours run from October 1st to May 31st, Tuesday to Saturday, 10 a.m. to 4 p.m.
Summer hours are from June 1st to September 30th, Monday to Sunday, 10 a.m. to 4 p.m.
Powell River's townsite is etched in history, having been designated a National Historic District of Canada (only one of seven such designations in the entire country). The numerous heritage buildings in town are constantly being restored and maintained to preserve the legacy.
The Townsite Heritage Society was formed in 1992 with the aim to share Powell River's history with visitors. Its members have created a self-guided walking tour that takes guests to some of the most famous buildings. You can view or print a virtual map online (complete with commentaries on each stop), or visit the Townsite Heritage Society's office at 6211 Walnut Street to pick up a map in person.
This society was formed to educate the public on the forestry industry and its evolving role in the Powell River community. Members of the group have been working on several projects to meet this goal.
They maintain the Willingdon Beach Trail, which is a 1.2-kilometre flat trail that extends north from Willingdon Beach (located at 4815 Marine Avenue), meandering along the scenic waterfront. This trail has historical relevance, and there are logging artifacts and interpretive signs along the way.
The society also runs the Paradise Valley Railroad, which shares a space with the Open Air Farmers Market at 4365 McLeod Road. Train rides are available on Sundays between 12:30 and 2:30 p.m. from late April to the end of September.
In addition, this enthusiastic group supports the Forestry Museum (although it is now owned and operated by the Powell River Historical Museum and Archives), which is open daily from noon to 4 p.m. throughout July and August.