Loving life on B.C.'s Sunshine Coast
Locals Wayne and Margy Lutz tell us all the things to do and see in Lund and Powell River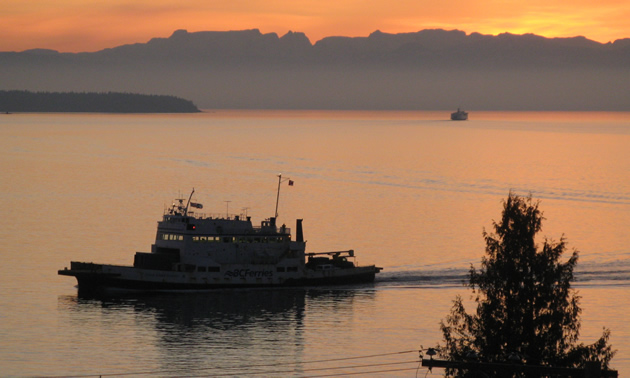 Wayne and Margy Lutz didn't really plan to move to a floating cabin on the Sunshine Coast of British Columbia. In 2000, the education professionals flew their airplane for a campout in B.C. Their overnight in Powell River turned into a weeklong stay before they had to return home to California. Further holidays to the area convinced the couple to buy their off-grid floating cabin a year later. After becoming permanent Canadian residents in 2008, the Lutzes began to spend most of the year in the beautiful part of the world they've come to call home.
"We came from Los Angeles, a big city and very fast paced, where we worked long, long hours," said Margy. "When we came here, it's just a whole different mindset. People are more community minded. They're more self sustaining . . . People here just take more time about doing things and are more willing to get to know their neighbour."
Looking around Lund
When they first visited the area, the Lutzes tried out the local kayaking and it's an activity they still enjoy today. It's particularly popular for visitors to Lund—28 kilometres north of Powell River—where there are rental options right on the water. Popular kayaking destinations are Savary Island and Copeland Island Marine Park, where paddlers can camp. The Powell Forest Canoe Route is a good choice for those who want a longer journey in the area. Canoes are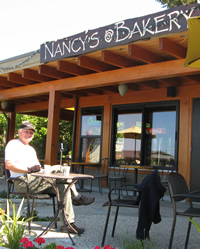 also available to rent locally.
During their stay in Lund, visitors will certainly come across the Historic Lund Hotel. Located in the hotel is Tug Ghum Gallery, a working studio recommended by Margy for its beautiful rock carvings. Feel like also grabbing a bite to eat?
"There's a really nice restaurant out on the boardwalk called The Boardwalk," said Margy. "What we also really like is Nancy's Bakery for fresh-baked goods."
Getting there and back again
To access the Powell River/Lund area, RVers will have to travel by ferry from Vancouver or Vancouver Island.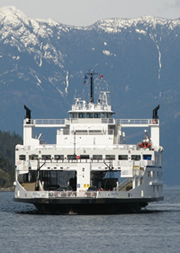 "Both ferry rides are very beautiful," said Margy. "You're taking basically an ocean cruise, looking up some of the beautiful fjords up to the high mountains with the snow-covered peaks . . . A lot of people like to do the Coastal Circle Route. You can go Vancouver, lower Sunshine Coast, second ferry to Powell River, and then go across to Vancouver Island, down to Victoria, and then back across (to the mainland). So that—especially for RVers—has a lot of possibilities."
Plenty to do in Powell River
One of Margy's favourite places in Powell River is Magpie's Diner, which is run by fellow cabin dwellers. It's a popular place for home-cooked breakfast and lunch using local products and produce.
The Lutzes suggested Inland lake for visitors. The area has very accessible trails and is a nice spot for a picnic. Another great walk is the seawalk; watch for nesting eagles, great blue herons and sea life. Willingdon Beach Trail is another easy path. Along the trail is old logging equipment and other historical pieces.
Visit the Townsite section of town, reminiscent of Powell River's pulp-mill past, to check out the new brewery, Townsite Brewing. Catch a free tour and, if you time your dinner right, you might be in for a treat. According to Margy, the deck of the The Shinglemill Pub & Bistro is one of the best places to sit on a summer evening and watch boats pass by. Owned by a local, the restaurant is right next to the boat launch. There's also another sight to consider when choosing a place to enjoy dinner in Powell River.
"We have some of the most spectacular sunsets ever," said Margy. "Probably the best restaurant for a sunset view would be Savoury Bight. You can sit out and they have one of those big firepits, so it's a fun place to go. We like to go there for appies and a beer—any place in town has the new Townsite beers. It's kind of nice to have a local brew and some fresh prawns out of the nearby ocean, or oysters, and have them served up to you fixed and watch the sunset."
However you choose to spend your days in Powell River and Lund, it might be hard to leave. Just be careful not to spend longer than you originally intended. You could end up living off-grid in a floating cabin on the lake.