Hike the trails around Earl's Cove
Take a hike, and enjoy the natural wonders while camping in Earl's Cove, B.C.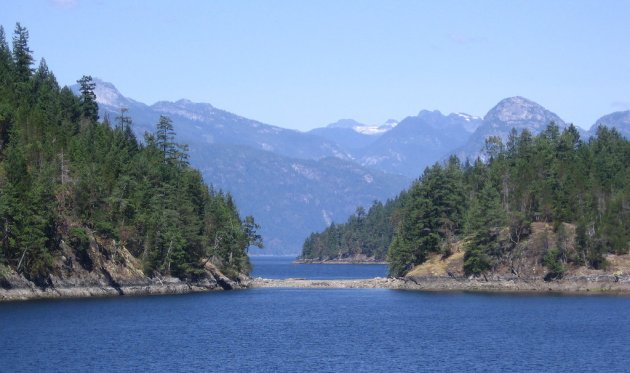 Earl's Cove is one of those B.C. destinations that RVers are enamoured with - and for good reason. Plan to include some hiking while you're there, as this will allow you to see the best of the natural surroundings that make this community so special.
Guided hikes
If you'd like a tour guide to show you around, there are a few high-quality companies that offer packages to suit your needs.
Talaysay Tours Authentic Cultural & Eco Experiences has First Nations guides, who can lead individuals or groups on tours and tell stories from local Aboriginal history. Group rates and multi-day excursions are available.
FUNtastic Hikes and Tours Inc. is another terrific choice. This impressively flexible company offers hikes of all difficulty levels, so you can pick the right one to suit you and your family. Small groups are welcome.
Create your own adventure
If you want to set off on your own to discover the local trails, you will not be disappointed.
Suncoaster Trail is a popular favourite. Phase 1 of this route is 37 kilometres (23 miles) long, runs from Earl's Cove to Halfmoon Bay, and is open to hikers, bikers and horseback riders. The terrain will blow your mind, taking you through Crown land along forest pathways, and alongside pristine lakes. You can also find exit points at various locations on the trail, which allow you to visit Sunshine Coast communities and all their innovative shops, restaurants and attractions.
The first lake you will reach on Suncoaster Trail is Klein Lake. This is a prime spot to enjoy some rustic camping.
After Klein Lake, you can head farther down the trail to reach Ruby Lake. Here you can stop at the Ruby Lake Resort and dine at the on-site Italian restaurant.
For more information on Suncoaster Trail and other hikes, visit the Sunshine Coast Trails website.