Snowbirding is all sun and fun in Arizona and Texas
Wherever you decide to go for the winter, it is wise to do your research and talk to people who have lived the experience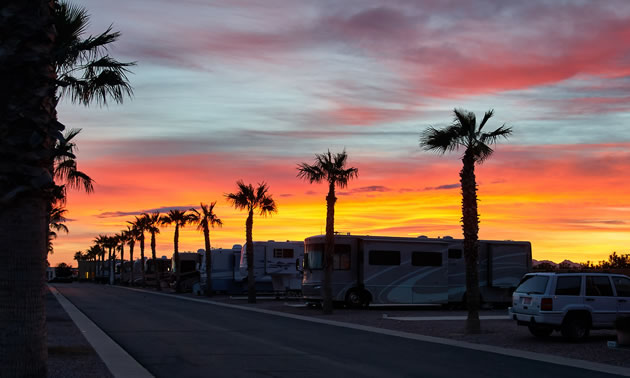 When we started going South for the winter, we chose Arizona for the warm and dry climate it offered. We wanted some comfort but not a place where every trailer is aligned on perfectly groomed streets. We spent several days around Phoenix searching for our winter paradise.
When we had almost lost all hope, we chanced upon a well-maintained, very aligned RV resort called Palm Creek Golf & RV Resort in Casa Grande, a small city halfway between Phoenix and Tucson. Out of options, my husband, Jérôme, said, "Let's just go and have a look." To our surprise, we fell in love with the place, which had the feel of a grand hotel resort. What a thrill to swim in the pool every day, sing with the choir, go to stretching class, socialize and enjoy eating outside in a great RV resort offering more than 50 activities a day.
Palm Creek is like summer camp for adults aged 55-plus. Physical activities include water volleyball, pickleball, tennis, line dancing, stretching and more. Crafts created during your stay can be exhibited, including quilts and photography. There are massive dinner parties with food and music, concerts by the choir and many other music band events. You can host a daily social hour at your site or go to one of your neighbours, who are typically Canadian and American. What a fun place to spend the winter months.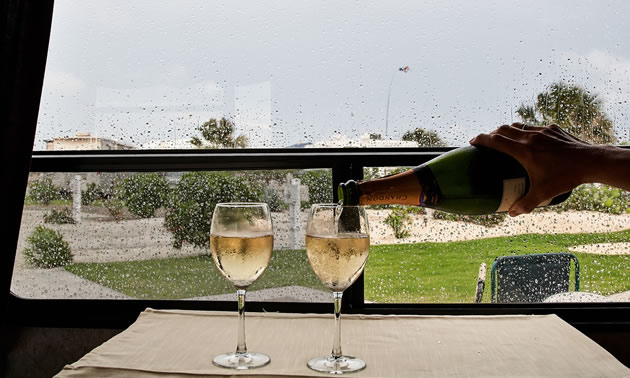 Yuma is the sunniest place in the world
The small city of Yuma, Arizona, is a favourite winter retreat for many Canadians. It features a hot desert climate with extremely hot summers and warm winters, good for growing dates and vegetables. Our friends from Quebec spent their winters at Blue Sky RV Resort. They were very active socializing and off-roading with the Desert Ratz club in their 4x4 SUV; they even did gold prospecting in the washes with pick and pan!
The windy Gulf Coast of Texas offers excellent birdwatching
Gulf Waters Beachfront RV Resort on Mustang Island, next to Padre Island on the Gulf of Mexico, is a little piece of heaven: sun, surf and sand. Take the boardwalk to the beach directly from your large campsite. See the pelicans dive for food while sandpipers and laughing gulls roam the beach. Armed with my lawn chair and camera, I never got enough of those magnificent and varied seashore birds.
Pioneer Beach Resort, next to Gulf Waters, is nestled in sand dunes on a remote beach. It features superb amenities and a myriad of activities including spectacular fishing, miles of beachcombing, world-class golfing and much more.
For sightseeing close by, there is Port Aransas where you can spend a few hours watching the ships go up the channel. The city of Corpus Christi is full of interesting places like the Texas State Aquarium and the Second World War aircraft carrier Lexington.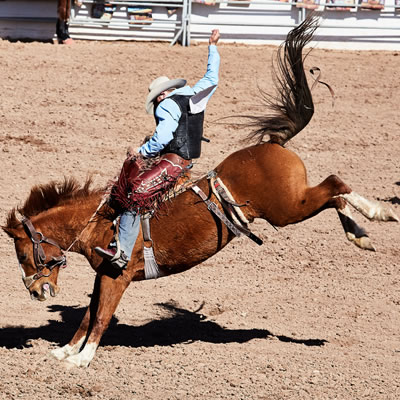 Rio Grande Valley is next to Mexico
Llano Grande Resort and Country Club is a 55-plus active adult community in Mercedes, the Queen City of the Rio Grande Valley. The beautifully landscaped resort lies along the northern bank of the Rio Grande River, separating Mexico from the United States. I particularly enjoyed the morning exercises in the pool and the green parakeets flying to and from Mexico every day. Mercedes is in the centre of The World Birding Center, which includes nine sites along the river road from South Padre Island west to Roma.
Wherever you decide to go for the winter, it is wise to do your research and talk to people who have lived the experience. Snowbirding can be a very pleasant way to live: a simpler lifestyle in your RV, with close quarters that force you to get out and play.