Top things to see and do in Sylvan Lake
RVers flock to Sylvan Lake for entertainment and recreation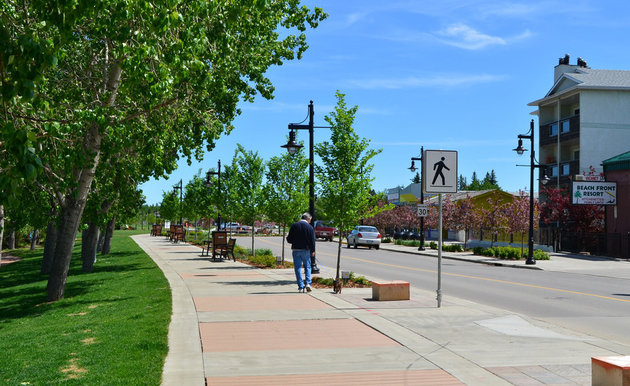 It's easy to see why Sylvan Lake is a beloved RV destination. From lively events to beach-lounging fun, it's all here, just waiting for you to dive in.
Sylvan Lake offers a full range of water sports opportunities (as you might expect from one of the Top 10 beach destinations in Canada). There are places to rent any equipment you might need to go jet-skiing, canoeing, paddle boating, kayaking and more.
Looking for a family-friendly summer event? Musical talent takes Sylvan Lake by storm at the popular Jazz at the Lake Festival. Internationally recognized performers come to town and give live jazz, blues, R&B and soul performances. Jazz at the Lake is an unforgettable event that attracts an enthusiastic crowd every year.
During the summer, you can fish right off the docks in Sylvan Lake. The northwest corner of the lake is rumoured to be the most prosperous fishing zone, with large pike waiting to be reeled in.
This immaculate park offers 1.6 kilometres (one mile) of beach to relax on, and two boat launches. You can go swimming, sailing or windsurfing - or just have a calm afternoon fishing and enjoying good company.
If the family is yearning to cool off during the warmer months, Wild Rapids Water Slide Park is a must-see attraction. This facility will be having its 2016 grand opening on July 1st, so plan your itinerary to make sure you don't miss out. The park is located at 5104 Lakeshore Drive, and you can park your RV there all day for $25.
At Bonavista Fine Art, you can check out diverse and original pieces created by local artists. In the future this gallery will be adding a variety of new styles and media, so keep popping in to see the latest creations.