Top things to see and do in Sylvan Lake
RVers have been spreading the word: Sylvan Lake is gaining popularity among campers and other outdoor enthusiasts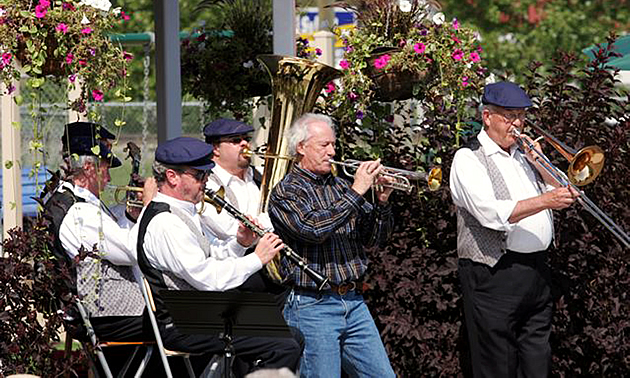 Sylvan Lake is a fun, festive little community in Alberta, with multiple events and attractions for visitors—especially RVers. While you're in town you will want to check out these Top 5 things to see and do.
1.) Jazz at the Lake Music Festival
Anyone going to Sylvan Lake should plan at least one trip around the Jazz at the Lake Music Festival. Talented artists come to town every year to play an enchanting mix of jazz, blues, R&B and soul music.
2.) Lakeside Go-Karts & Minigolf
Another family-friendly attraction, Lakeside Go-Karts & Minigolf is always a blast to visit. Let the youngsters try out the kiddie karts, play a round of minigolf or try your hand at the bumper cars. Stop for a bite to eat afterwards at the concession.
3.) Wild Rapids Waterslides
Don't be afraid to get wet and wild at this exciting attraction for water-lovers of all ages. If you are interested in a bit of summer fun with the family, call this park for more information at 403-887-3800 or send an email.
4.) Sylvan Lake Farmers Market
Shop for a variety of local produce, arts and crafts and other items at this weekly market. The regular markets run from May through September, and in addition there are special holiday markets held throughout the year.
5.) Shake the Lake
At the annual Shake the Lake Action Sports & Music Festival, you can really get your adrenalin pumping. Watch athletes compete for cash prizes, and listen to some of the greatest up-and-coming live bands.