Honouring its industry roots
Sparwood celebrates its mining heritage at Coal Miner Days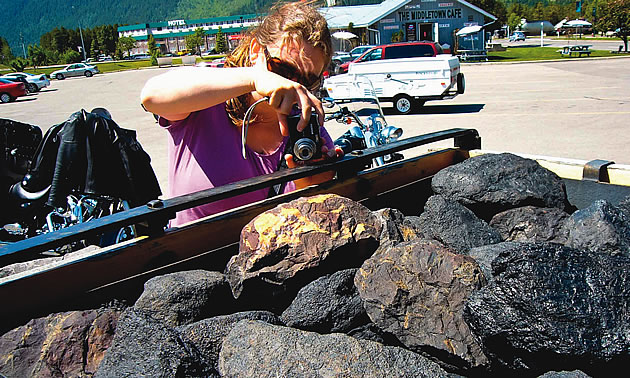 Every year, the community of Sparwood celebrates Coal Miner Days. Visitors can come to town during this festival to learn more about the local mining history, and to get familiar with the business owners that pitch in to support the event.
"Many businesses get involved . . . either volunteering their time for different events or even organizing and running an event of their own," said Renee MacCormack, president of the Coal Miner Days Society. "Visitors to Sparwood get a chance to see what type of businesses we have and to learn about the people of Sparwood."
Fun for the family
There is a multitude of activities at Coal Miner Days, and the organizers do their best to have something for participants of all ages. Events include a bike rodeo, bounce houses, a climbing wall, parade, fireworks and more.
"New this year on Sunday is a youth duathlon (for kids ages two to 12) as we try to encourage the youth to continue to be active as they play," said MacCormack. "There is a slo-pitch tournament, ball hockey tournament and even a poker tournament."
MacCormack described Sparwood as an attractive and friendly place to visit, with a strong spirit of camaraderie, active residents and a great deal of community pride.