Embrace New Mexico's rich history with a walking tour in Socorro and Magdalena
by Mason Buettner —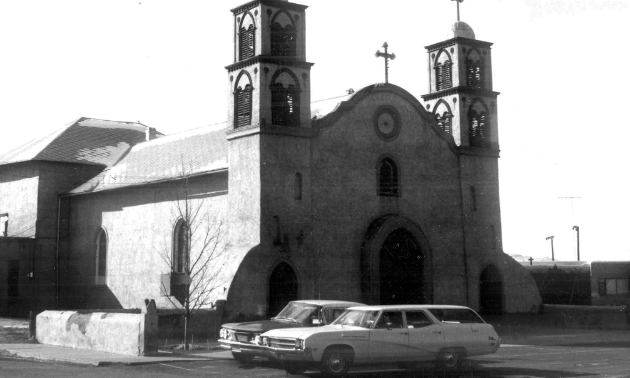 Socorro, New Mexico, is a city in the Rio Grande Valley rich in history. With an elevation a little under 5,000 feet, Socorro enjoys a temperate climate year round escaping the hottest days of summer and the coldest days of winter—making it the perfect vacation destination any time of the year. One of the best ways to enjoy the culture of the area is to take one of the historic walking tours, including the City of Socorro Historic Walking Tour and the Magdalena Historic Walking Tour.
City of Socorro Historic Walking Tour
Socorro is the only district is New Mexico to be named a scenic byway and the City of Socorro Historic Walking Tour honours this byway. The tour is divided into three main districts with the Historic Plaza as the centre. The three districts are the San Miguel Church District, the Church-McCutcheon District and the Kittrel Park Manzanares District.
The San Miguel Church was constructed in 1821 and the community was built around it. The original dwellings in the San Miguel Church District were built in traditional Pueblo/Spanish New Mexico style architecture. The Church-McCutcheon District emerged as Socorro started to grow in population in the 1880s as the Atchison, Topeka and Sante Fe Railway came to town. The district represented the Victoria era of architecture using brick, stone and wood. The Kittrel Park Manzanares District, also known as the Plaza, is the starting point for the walking tour. It was the centre for social and political events, religious parades and commerce. The businesses of Socorro grew around the Plaza and down Manzanares Avenue.
Magdalena Historic Walking Tour
The Magdalena Historic Walking Tour is a journey to the Old West of New Mexico. Magdalena and the surrounding areas exhibit a rich history in the mysterious Ancient Ones, the Anasazi, along with the miners and cowboys of old Magdalena. The surrounding area of present-day Magdalena has been home to native Americans, Spanish settlers, fur traders, trappers, soldiers, ranchers and miners. Many generations later their ancestors continue to build their future in this area. Magdalena used to be a bustling railhead supplying the mining and ranching industries in the area. Established in 1884, the town reached its peak in 1920 and today is an interesting and appealing village.
Magdalena has become popular in recent years as it appeals to artists, writers and those seeking a quiet life with its endless vistas, clear air and natural surrounding beauty. Some of the older buildings are being remodelled and many new homes have been built in the surrounding area. The population in the area is growing and new businesses are coming with it. The walking tour celebrates Magdalena's rich history and bright future.