Show me the money
How to get the U.S. cash you need while you're snowbirding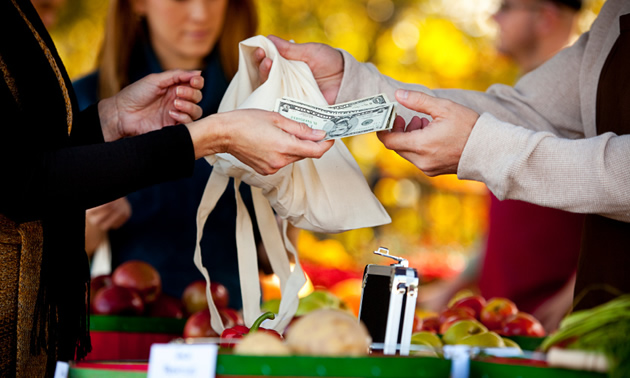 Question: How can I get U.S. dollars when travelling in the United States?
Answer: As we have said before, in most areas not bordering Canada, Americans have little understanding of, nor are they willing to accept, Canadian currency.
Fortunately, we have seen significant progress over the dozen years we have been snowbirding. It may not be difficult, but it can be expensive.
When we started out, we bought enough U.S. currency travellers' cheques to last us (we thought) for the six months we were planning to be away. They did last the entire trip and then some, but they were not readily received then and are even less acceptable now.
We did discover that you do need cash, but not nearly the amount that we thought we would.
Our money system
We continue to take some travellers' cheques, but our reasoning is different. We purchase U.S. dollar cheques to take advantage of a better exchange rate, but depend heavily on credit cards while in the States.
We have opened an account with an American bank and deposit whatever cheques we have as soon as we cross the border. This way, we do not have to carry much cash and we can write American checks. Many smaller American retailers are reluctant to accept credit cards but readily accept checks. When we opened our account it was quite simple, but I should note we did have an American address to use. In addition, I understand that the banking and taxation systems have since become tighter.
We pay with credit cards as often as we can. We do go into the service station to pay for our fuel because of problems Canadians have had with the machines at the pumps not accepting and/or destroying their cards.
The disadvantages of using credit cards is that most credit card companies and banks charge a 2.5% conversion fee and you never know what the exchange rate will be when it appears on your statement.
In emergencies, we use our bank debit cards to get cash back on a purchase.
More money information
The U.S. has not adopted chip technology, so if you have a bank card with a credit card logo (VISA, Mastercard, etc) the machine may bypass the debit function and put it directly on your credit card. That means you will be charged interest on your credit card from the day that you get the cash. I have been able to use my regular Canadian bank client card that doesn't have a chip at an American bank to get cash back from my account.
If you do carry Canadian money, you can usually get a very good exchange rate at some of the larger casinos. They will cash travellers' cheques, but they don't like them either.
Do you have a question about snowbirding? Send it to us.