See the striking landmarks at Casa Grande, Arizona
No one really knows why the Hohokam people built the Casa Grande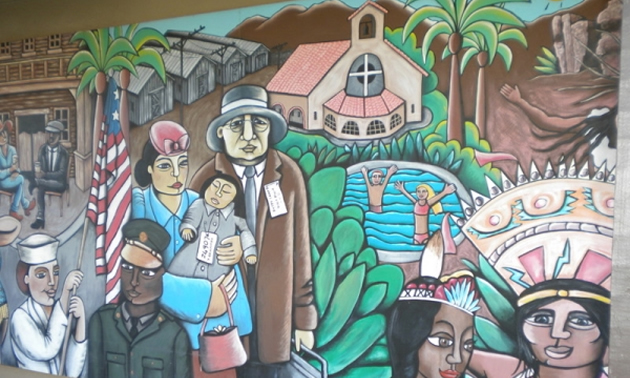 Follow Interstate highway 8 east from Yuma, Arizona, and you'll discover it ends when it reaches Interstate highway 10. North I-10 leads to Phoenix; south I-10 leads to Tucson. Right there at the intersection sits Casa Grande, the crossroads of southern Arizona.
During a mining boom, the railway line ended here and the spot was called Terminus, even though it consisted of five residents. In the late 1800s Terminus became Casa Grande, "great house" in Spanish, named after the nearby native ruins.
It is not a big city but a small, active community that can fill the expectations of most RVing snowbirds. On one hand, there is the large golf and RV resort that accommodates hundreds of snowbirds, on the other there is a Mariposa County Park that accommodates those who would rather boondock. As well, a number of accessible and moderately-priced RV parks are scattered throughout the area.
Most major retailers are represented in a couple of modern malls and there is even an outlet mall to entice bargain shoppers. The old downtown is undergoing a revitalization effort with local merchants, arts and cultural shops and boutiques.
Within Casa Grande itself there are attractions like the old stone church that houses the city's museum. Each year there are a number of festivals and events that highlight the agricultural, Mexican and artistic character of the city. It has its Cowboy Days, its Gourd Festival and the annual Artists in the Park.
Casa Grande is a perfect hub for exploring all types of historic and scenic sites in and around the area.