Finding the best cellphone plan
Keeping in touch is important for snowbirds. Here's how to choose a cellphone plan that will work for your travels.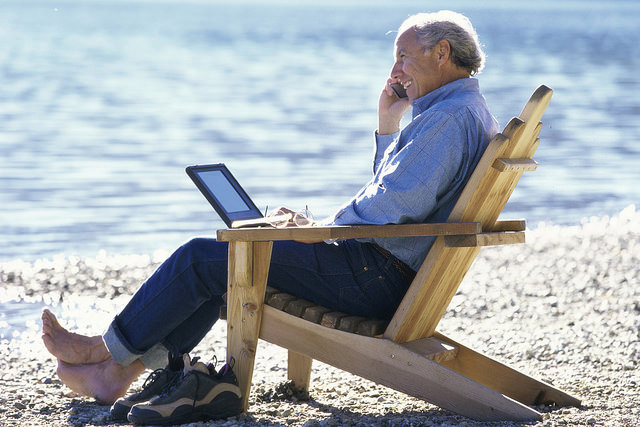 Question
What are the best cell phone plans for travellers to the U.S.?
Answer
There are a number of different ways to look for the best cell phone plans and the most suitable depends on what you use your phone for and what you want.
The following are cell service options that you can explore further to make the decision that is best for you.
Add-ons to your current plan
Purchase a temporary U.S. phone (or SIM card to put into your present phone) and pay as you go
Purchase services from a U.S. cell service provider
Add-ons
Even though I did this a few years ago, I decided to scope out the services of the three major cell service providers to see what might have changed. The major Canadian providers are Rogers. Bell Mobility and Telus Mobility and they provide 90 per cent of cell usage in Canada (according to Wikipedia).
I must say, they are no less complicated nor are they any less expensive than they were when I looked at them before.
Rogers has travel packs that let you use your device as you would at home while travelling outside of Canada. All travel packs are valid for 31 days, including the date of purchase, and are an add-on. An example I was given: For $40 your plan would cover 50 minutes voice and unlimited texting and 200 MB of data for 31 days.
Telus also has travel packages, as follows:
$25/month package: Voice 50 minutes, text 156 messages, data 50 MB
$45/month package: Voice 150 minutes, text unlimited, data 150 MB
$65/month package: Voice 300 minutes, text unlimited, data 300MB
Bell Mobility has a U.S. travel bundle which includes calling and text. For $30 per month you get 100 minutes of calling and 1000 text messages, with unlimited incoming texts. Additional minutes are $0.20; additional sent texts are $0.02 per message.
Buy a temporary phone
For the past dozen or so years, we have purchased a phone such as Tracfon, Net10 or Straight Talk and purchased cards (time) as we need it. There are often promotions on line that give you extra time. The easiest way to activate your phone and service is through the place you purchase the phone. They will usually do it for you. You must have a U.S. zip code and we use the one for the city where we purchase the phone.
With most of these phones there is an 800 number to access Canadian phone numbers at the same rate as U.S. numbers. The phone cards are readily accessible and we have found good coverage throughout the Southwest.
Purchase a plan from a U.S. service provider
The final option is to purchase your plan directly from a U.S. provider. Most providers want you to purchase a contract. They will let you put your service on vacation when you are not in the U.S., and that extends the length of your contract. They usually want a U.S. address and credit card.