Do you really need travel medical insurance?
Deductible? Pre-existing condition? A guide to travel medical insurance for snowbirds.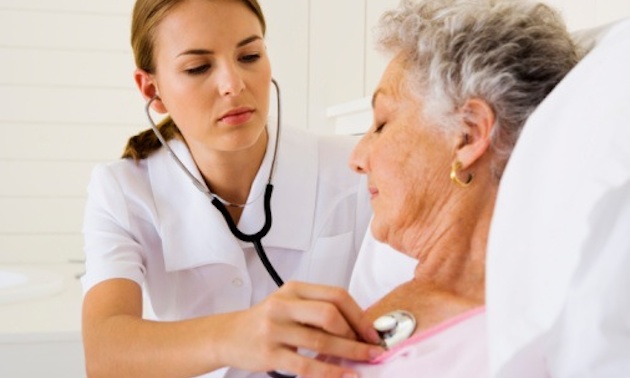 Everyone says "if you are going to travel you need travel medical insurance," but then adds: "I'm perfectly healthy and I have provincial medical insurance. What do I need extra medical insurance for?"
There are three good reasons I can think of right off the top:
1. The cost of medical care outside of Canada, especially in the U.S.A., is far more than what the province pays.
2. What happens if you break a leg?
3. Avoid paying out-of-pocket expenses.
Where do you start?
First, check what you already have. Do you have existing coverage such as employment or retirement benefits or superannuation, or other policies such as Blue Cross or insurance that comes with your credit card? These may offer some limited coverage, but initial payment comes out of your pocket and you have to make claims for reimbursement.
Check to see if your auto insurance covers medical expenses resulting from an automobile accident.
What kind of insurance do you need?
If you are covered, you lucky dog, you have no more research to do. But please check your coverage to make sure it meets your needs.
Perhaps you have limited coverage. This could be a dollar amount limitation, time limitation, existing condition or stability limitation. Check with your insurance provider. You may need to top up your coverage.
If you have no coverage beyond your provincial medical insurance, you can join us in the quest to find the best policy at the best rate.
How much will it cost us?
That depends on the type of trip you take, your age, your insurance provider and your health:
1. Single/multiple trips: If you are planning to make more than one or two trips, consider multi-trip or annual policies. This type of policy usually allows you to make unlimited short trips throughout the year. The primary restriction is that you must initiate every trip from your home province.
2. Age: Insurance providers tend to have different age categories. With some providers, if you are under 50 or 55 or plan a trip for a limited time, you can get travel medical insurance without completing a questionnaire. Other than that, there is usually some medical questionnaire that needs to be completed. Be careful completing this questionnaire, as one mistake can nullify the entire policy.
The older you get the more complex it becomes and the higher the premiums. Some providers have upper age limits and special limitations. For example, some will not cover anyone with a pre-existing vascular condition over the age of 70.
3. Insurance provider: The number of companies and organizations that offer travel medical insurance seems to grow daily. Even though there are very few underwriters, the plans can vary greatly.
Do your research! Talk to people who have made claims. The industry is not well regulated and it is sometimes difficult to have a claim honoured.
4. Destination: Some providers do not discriminate between countries, but others offer lower rates if travel is not to U.S.A. (e.g. within Canada, to Mexico, etc.)
5. Length of trip: The premiums can vary drastically and are closely linked to whether you want a single or multi-trip or annual policy.
6. Stability of pre-existing condition: The length of stability is critical to determining the rate in every policy, but this can vary anywhere from 30 days to 5 years depending on the insurance provider.
Smokers, there are very few insurance providers who do not classify smoking as a pre-existing condition and adjust the rates up accordingly.
7. Pre-existing medical conditions: This tends to be the biggest determinant of rates and every insurance provider is different. Read all the material, including the small print, and if you still aren't sure, ask the question directly and get the answer in writing.
There's no consistency of better rates between categories (i.e. if the premiums are less in one category, that doesn't mean they're less in another).
8. Deductible: Can range anywhere from zero to $10,000 and can be in Canadian or U.S. dollars.
Remember auto insurance usually covers medical costs for accidents, and provincial medical insurance has some limited coverage. You must have provincial coverage to qualify for travel medical insurance. One example is our visit to an emergency room in 2005 to deal with an infection. We had taken a $1000 deductible. It cost us more for that little medical trip than if we had purchased a $250 deductible policy.
9. Medications: Like with pre-existing medical conditions, each provider determines what is relevant and what doesn't matter.
No travel medical insurance covers ongoing medications, so be sure you have a sufficient supply. You must have a prescription from a local doctor to have a prescription filled in the U.S.A.
10. Giving any incomplete or false information can result in any claim being denied.
What to look for
Does the plan have a deductible—for each claim or for the plan?
If you need medical help, does the insurance company demand that you visit their preferred hospitals or doctor?
Does the plan deny benefits if your medical emergency arises because of a health problem you already had when your trip started? (This is usually called a pre-existing condition.)
Does the plan require you to determine—by yourself—whether you meet the insurance company's health standards before you can buy?
How are claims dealt with?
Watch for these catches:
The information provided by you at the time of application must be true and accurate. If it's not, the insurer can decline any claim.
Maximum coverage: per trip or per claim.
Limits on services.
Time limits.
Transportation home: you, accompanying support, vehicles, pets, etc.
Exclusions: pre-existing conditions, age, medications.
Length of stability.
Refund policy.
How claims are paid.
Please note that these comments are general. Every insurance company seems to have its own definitions and guidelines. Check them out!