Smithers, B.C. —summertime activities in the Bulkley Valley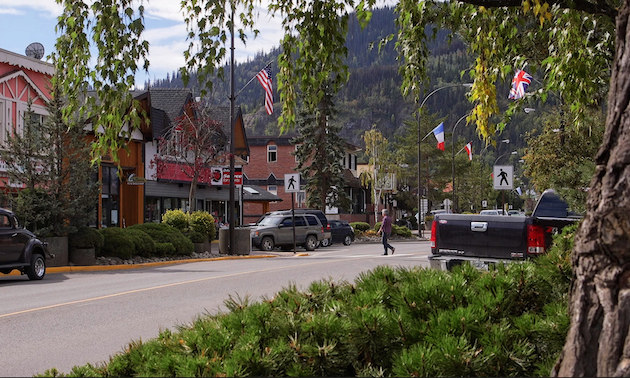 Sitting today against the backdrop of Hudson Bay Mountain and Babine Mountains Provincial Park, Smithers was established in 1913 as the headquarters of the Grand Trunk Pacific Railway.
Halfway between Prince George and Prince Rupert, the area is a year-round playground for anyone who enjoys the outdoors.
There are four provincial parks in the area: Tyhee Lake, Babine Mountains, Call Lake and Driftwood Canyon and the government's BC Parks describes their features and opening days on its website at: http://www.env.gov.bc.ca/bcparks/
Photographers, sports enthusiasts and nature lovers could spend weeks enjoying the area as the season unfolds.
Here are some ideas to get you started:
Smithers Par 3 and RV Park:
Open: April to October.
Course stats: Family-friendly 18-hole par 3 course and 11-mat driving range
Cost: Green fees: $30 with two-for-one deals Saturday and Sunday, $10.50/round after 6 p.m.
Website: www.smitherspar3andrv.com/
Smithers Golf & Country Club:
Course stats: Championship 18-hole par 72 course; exceptional greens at the base of Hudson Bay Mountain. Clubhouse and restaurant a short walk from holes 9 and 18. Pro shop, non-members welcome (members have advance reservation privileges).
Hours: Depend on level of business, weather, etc.
Website: www.smithersgolfclub.com
Mountain View Adventures – Horseback Riding:
For RVers who would rather let the horses do the walking, Mountain View Adventures is the place to be. The 33-year old family business is located at 17366 Telkwa High Road. Activities are suitable for ages seven to seniors. There are one-, two- and three-hour trail rides, as well as full-day adventures into the lush environment of Babine Mountain Provincial Park.
Best of all are the Ride-and-Dine packages that offer a one- or two-hour ride followed by a cowboy cookout that is actually a three-course dinner with appetizers, steak dinner and dessert.
Riders are cautioned to wear sturdy, low-heeled shoes and weather-appropriate clothing. Take along plenty of water and snacks. Most of all – take a camera because, as Mountain View staff say, "The views are breathtaking."
Directions from Smithers: As you are leaving town you go over a bridge crossing the Bulkley River. Turn left after the bridge on Old Babine Lake Road. Follow the road about 10 kilometres until you reach an intersection (there are several roads turning off left or right—don't turn off before the intersection). At the intersection turn left on Telkwa High Road. Follow until crossing the Driftwood Creek Bridge. After the bridge road forks, take a left (shortly after the turn, pavement ends). Follow the road about three kilometres. The driveway is on the right-hand side. Look for two red brick posts with signs and lanterns.
Cost: Cost: Ranges from $30 per person for a one-hour ride to $105 per person for the two-hour Ride-and-Dine package.
To book ahead: Email [email protected] or call 250-847-5101
Website: www.mvtrailriding.com
Bulkley Valley Music Festival:
Music lovers will enjoy the 33rd Bulkley Valley Music Festival July 1st, 2nd and 3rd. Staged by the Bulkley Valley Folk Music Society, the three-day event will be held at the Smithers Fairgrounds.
Weekend ticket passes (including taxes and service charge): Youth 13+ $20, adult 19+ $50, family $110.
Other muscia events: Separate youth and/or adult guitar camps, August 9 to 18 at Camp Caledonia, 2818 Telkwa High Road, Smithers.
All in all Smithers is an unsung jewel that offers a friendly smorgasbord of comedy, music, history, fine dining and more.