Golf Saskatchewan is a bargain
Highest per-capita golf courses in Saskatchewan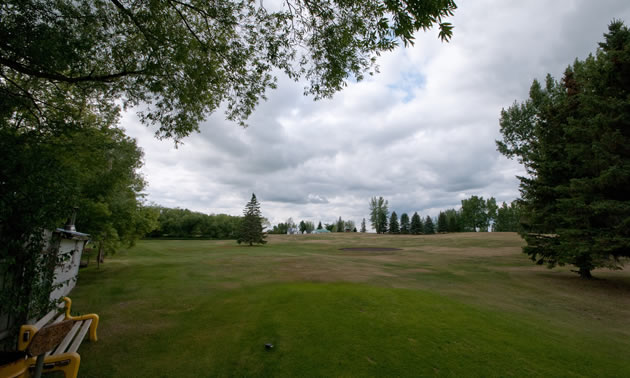 It might surprise you that Saskatchewan is covered in golf courses—it seems nearly every town has a municipal course. Most golf courses are grass greens, but a few are sand. These are simply laid-out courses. But there are premium world-class championship courses scattered throughout the province if you want to move up the challenge factor . . . and the price.
According to Tourism Saskatchewan, there are 218 golf courses in the province––more golf courses per capita than anywhere in Canada. And much of it is accessible at $30 a round or less. Sometimes much less.
On a recent camping tour of Saskatchewan, I found some courses that were $5 and $7 for nine holes. These are straight-forward easy-to-play courses with non-existent lineups for tee times. Just show up with your clubs, put your money in the self-pay box and tee up. Some of the locals whack out nine holes before breakfast. In Strasbourg, Saskatchewan, a full-season golf membership is $100. It's not fancy, but it is golf. And for duffers and beginners, it's a non-intimidating way to enjoy a low-pressure round.
Find the course you are looking for
Finding a course to play is easy. The courses are usually just on the outskirts of town where you are camping. But SaskGolfer will help you find the course you are looking for with search tools by name, geographic area, featured courses, destinations or course characteristics. If you take your golf seriously and want to make sure you get on the best and busiest courses or you just want a quiet out-of-the-way round, this tool will help you find the information to book a tee time.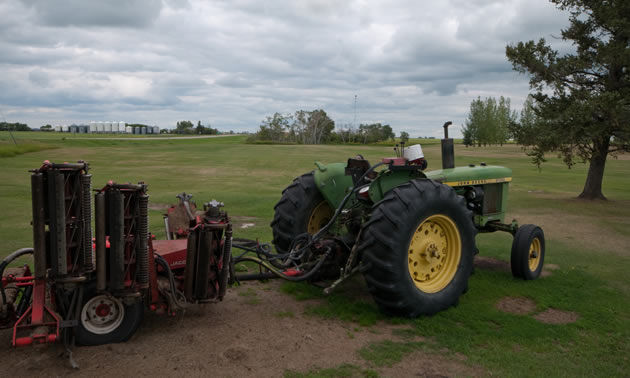 Track handicap and compete
If you want to complete beyond yourself, join Golf Saskatchewan. For $31.50 you can join as a participating club member or $52.45 as a public member. Membership gives you the ability to track your handicap, access course information, receive golfing and retail discounts, and access online learning. Golf Saskatchewan provides seminars on the rules of golf, slope and course rating, and handicap. The organization has a history of conducting championships for over 100 years.
Saskatchewan is home to a surprising number of golf courses with varying price and difficulty. Many of the courses are perfect for beginners a bit intimidated by rules, dress codes, cavernous bunkers and dog-legged blind-approach fairways. Where else can you buy a round of golf for the price of a latte and ginger cookie?