Best restaurants in San Diego
This vivacious city has no shortage of diverse, and delicious, dining options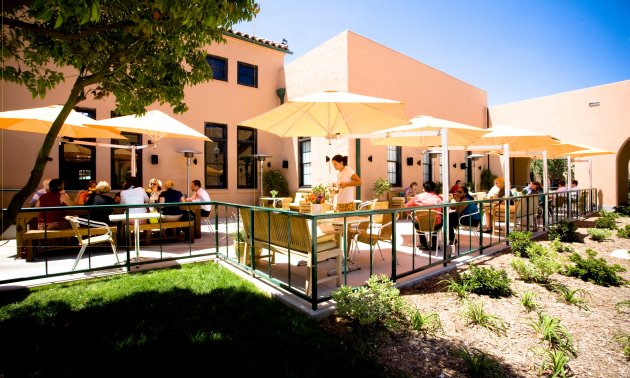 San Diego is always a treat, especially for the palate. World-class restaurants make this destination a foodie's paradise, no matter what kind of cuisine suits your fancy. Take a tour and try some of the menu items offered at these top eateries.
George's at the Cove
A consistent favourite among restaurant critics, George's at the Cove earns its reputation for excellence with a fresh menu of locally sourced seafood and other delicious California dishes.
Tender Greens
Bringing local ingredients from the farm to the table, Tender Greens is all about connecting with the food you eat, knowing that every ingredient comes from a quality source. From grain-fed beef with no antibiotics or hormones, to organic teas and local wines, this restaurant brings out the best of San Diego.
The Mission
With a focus on mouth-watering food and artistic presentation, The Mission is known for serving an amazing breakfast. The restaurant also offers a lunch menu with a Mexican influence. The flavours are simple yet pleasant, and the ingredients are wholesome. Gluten-free options are available here, as well.
Cucina Urbana
Cucina Urbana is a gem of an Italian restaurant that locals and critics rave over. It is fully licensed, with affordable comfort food that will have you planning a return visit every time you are in town. Be sure to make a reservation, as this is a popular spot.
Sushi Ota
Given the abundance of fresh seafood available, San Diego is a natural choice for sushi. Sushi Ota has a reputation for serving incredibly fresh Japanese dishes, with creative presentation and unbeatable taste.