Wasa Lake RV Park developer looks for approval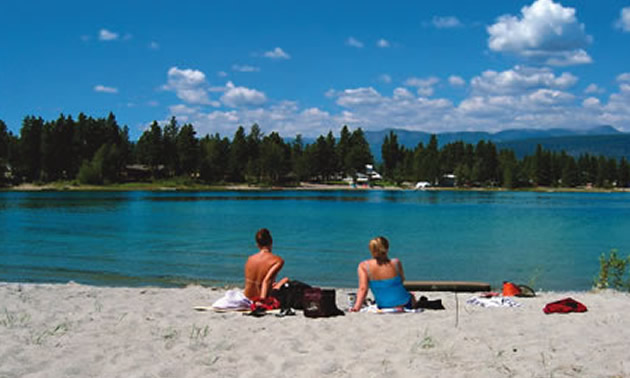 Pending approval by the Regional District of East Kootenay (RDEK), Wasa could be home to a new 120-site RV park development along with 24 cottages.
Wasa prides itself as one of the most popular summer lake destinations in the Kootenays, and makes the claim that it is the "warmest lake" in the Kootenays.
With a sharp decline in the number of privately owned campgrounds and RV parks in western Canada, coupled with the positive economic spin off that this venture could bring to region's tourism sector, this development should be welcome news to the Kootenays.
The 56 acre parcel of land in Wasa is currently zoned C-6 (golf course). It is located adjacent to the west side of Highway 93/95. The owner of the land is Calgary-based developer Thomas Kiy. He has made an amendment application to the RDEK that would see the property re-zoned to C-4 which would accommodate a proposed campground and RV park.
In an interview that appeared in the Wasa community newsletter called the Tri-Valley Buzz, Mr. Kiy is quoted as stating, "The RV park we propose will be for short, medium and longer term use and include buried services, pull-through sites and other amenities that other RV sites in Wasa do not offer."
He added, "There's always people thinking the worst, lots of rumors flying around. It's going to be a family type RV park, with 100 fully serviced sites—40 feet by 100 feet each."
"I've been at this for 15 years and I want to do it right. I'm not a fly-by-night type of guy—if I'm going to do something I'm going to do it properly, my name is attached to it," said Kiy, in an interview by Wasa resident Nowell Berg for the newsletter.
BC Parks has one of area's largest campgrounds at Wasa with a 156-hectare park and 103 campsites.
There have been a number of community open houses in Wasa on the proposed project. The RDEK will consider approval of the application at an upcoming board meeting.
Source: Nowell Berg/Tri-Valley Buzz newsletter