RVDA of Alberta to be at SAIT Career Fair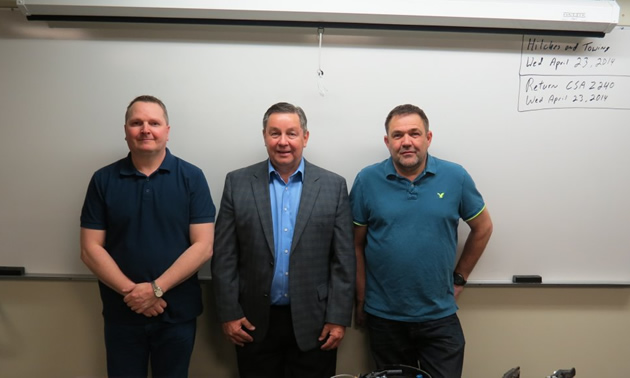 The Recreation Vehicle Dealers Association (RVDA) of Alberta will join the Southern Alberta Institute of Technology in exhibiting at the 2016 Alberta Employment and Career Fair in Edmonton September 30 to October 1.
The Alberta Employment & Career Fair is Alberta's largest career fair and is held over two days. The purpose of the Fair is to bring opportunities together for individuals to make informative career and education planning choices, and connect employers with potential employees. The 2016 Alberta Employment & Career Fair is being held on Friday, September 30th from 10:00 a.m. to 6:00 p.m. and Saturday, October 1st from 10:00 a.m. to 4:00 p.m. at the Edmonton EXPO Centre, Hall A, 7515 – 118 Avenue, Edmonton, Alberta.
Exhibitors and attendees at the 2016 Fair can expect to see up to 100 exhibitors and over 10,000 visitors. Exhibitors range from volunteer organizations, retail opportunities, careers in the trades and those providing information on professional designations.
The Alberta Employment and Career Fair is a non-profit event, parking and admission is free. This is event is largely funded by the Government of Alberta and a substantial portion of the costs are underwritten by the organizers, thereby providing exhibitors with tremendous value for their investment.
RVDA of Alberta is looking for experienced RV technicians who can attend the fair and staff the booth to talk to potential technicians about opportunities in the RV industry.

Also, if any dealership has job postings for the association to promote to eager, potential candidates, please alert the association staff by Sept. 28 at 4 p.m. MDT.

Parking is free for the event and all technicians need to do is let the parking attendants know that they will be working at the event.

RV technicians interested in helping promote jobs in the RV industry at the career fair are encouraged to contact Carrie Nelson at 780-455-8562 or by email at [email protected].